Regular price
Sale price
$35.00 USD
Unit price
per
Sale
Sold out
Kit Details
BEAUTIFUL 3- The Beauty of Small Things (November kit)
"Beautiful" is a series of short studies on Beauty and its connection to God's Purpose, Trust, Light and Time. There is a continuity between each devotional and kit, each chapter connecting to the next one in some way. This will be a refreshing retreat into beauty and order, gazing upon stars and cells, photons and psalms, dandelions, sparrows and butterflies, luna moths and liquid diamonds - just to dust off the mundane and take a refreshing peek into the beautiful mysteries of God's creation.
In this kit of the  Beautiful series - The Beauty of Small things, we will turn our gaze towards the micro-cosmos, and ponder over the endless beauty and God's faithfulness in the most minuscule aspects of creation.

This Third issue of the Subscription kit "Beautiful" is available for purchase outside the subscription while supplies last. 
If you would like to subscribe to the series see more here:
More info about the Subscription plan
There is a digital download discount that applies with the purchase of the kit: 50% off the digital download kit with the purchase of the physical kit. Automatic discount applied at checkout.
+ Devotional booklet ( 8x4, 18 illustrated pages)
+ 3 clear sticker pages with coordinated artwork (two 8"x4" pages and one 2x8)
+ 6 white sticker artwork pages (four 8"x4" pages and two 2x8)
+ illustrated media folder 8.5x4.5
+ 6 card stock pages (four 8"x4" pages and two 2x8)
+ 1 Word Focus card
+ 1 Stamped feather
+ 1 5x7 Bible verse illustrated card
+ 1 drawstring muslin bag
+1 Note

For more images, behind the scenes and process videos please follow along on Instagram @openJourney or follow #openJourneyfaith and #oj_beautiful tags.
Share
View full details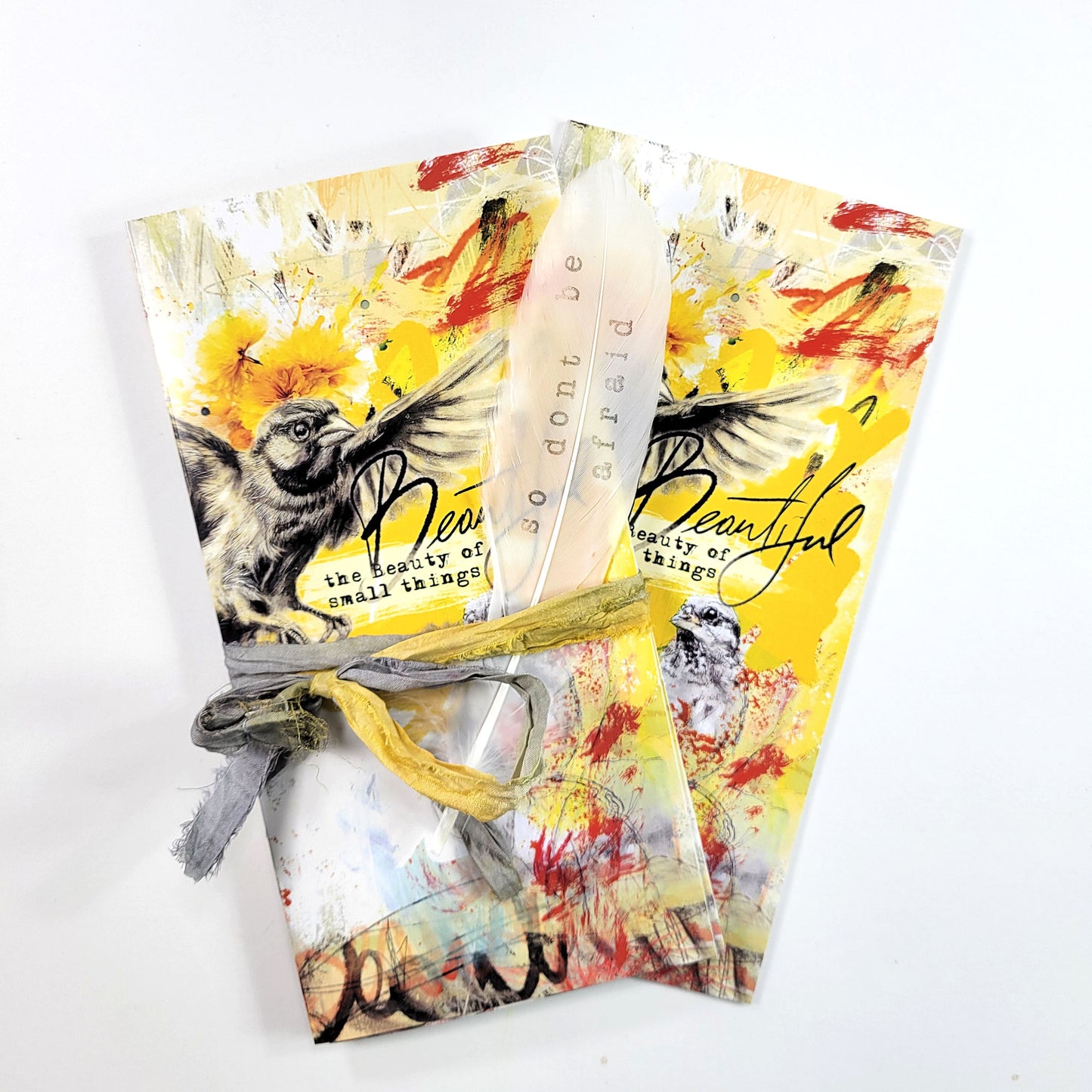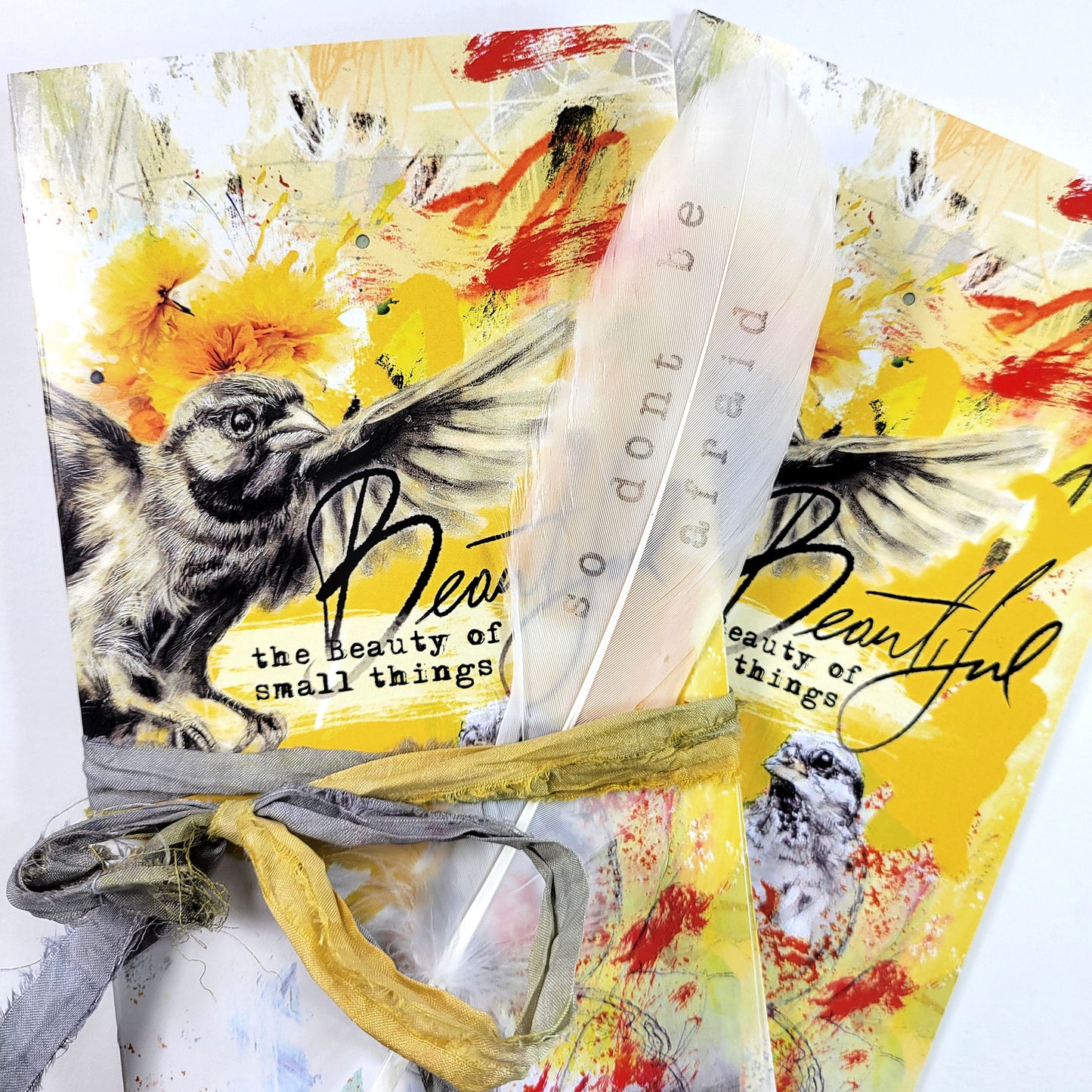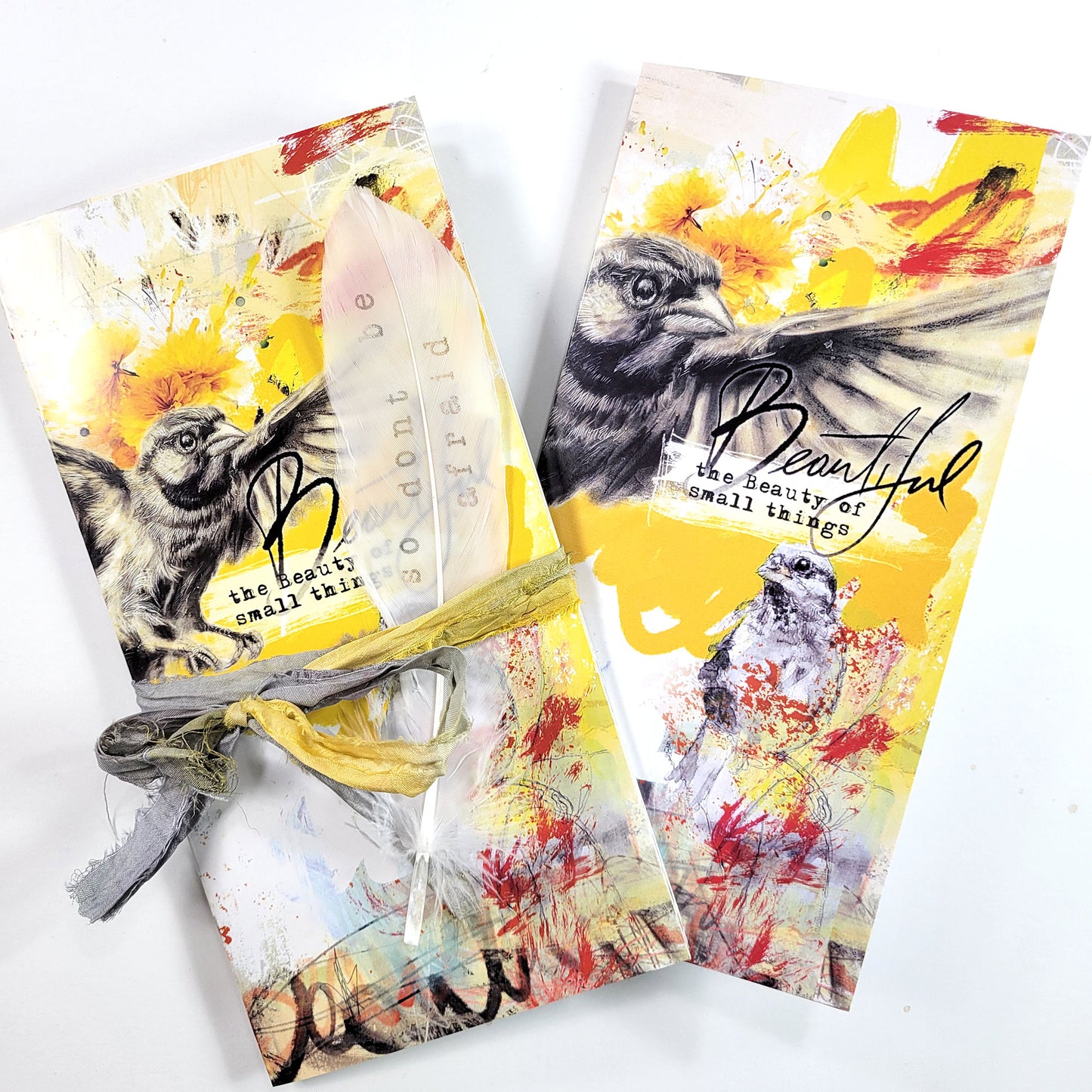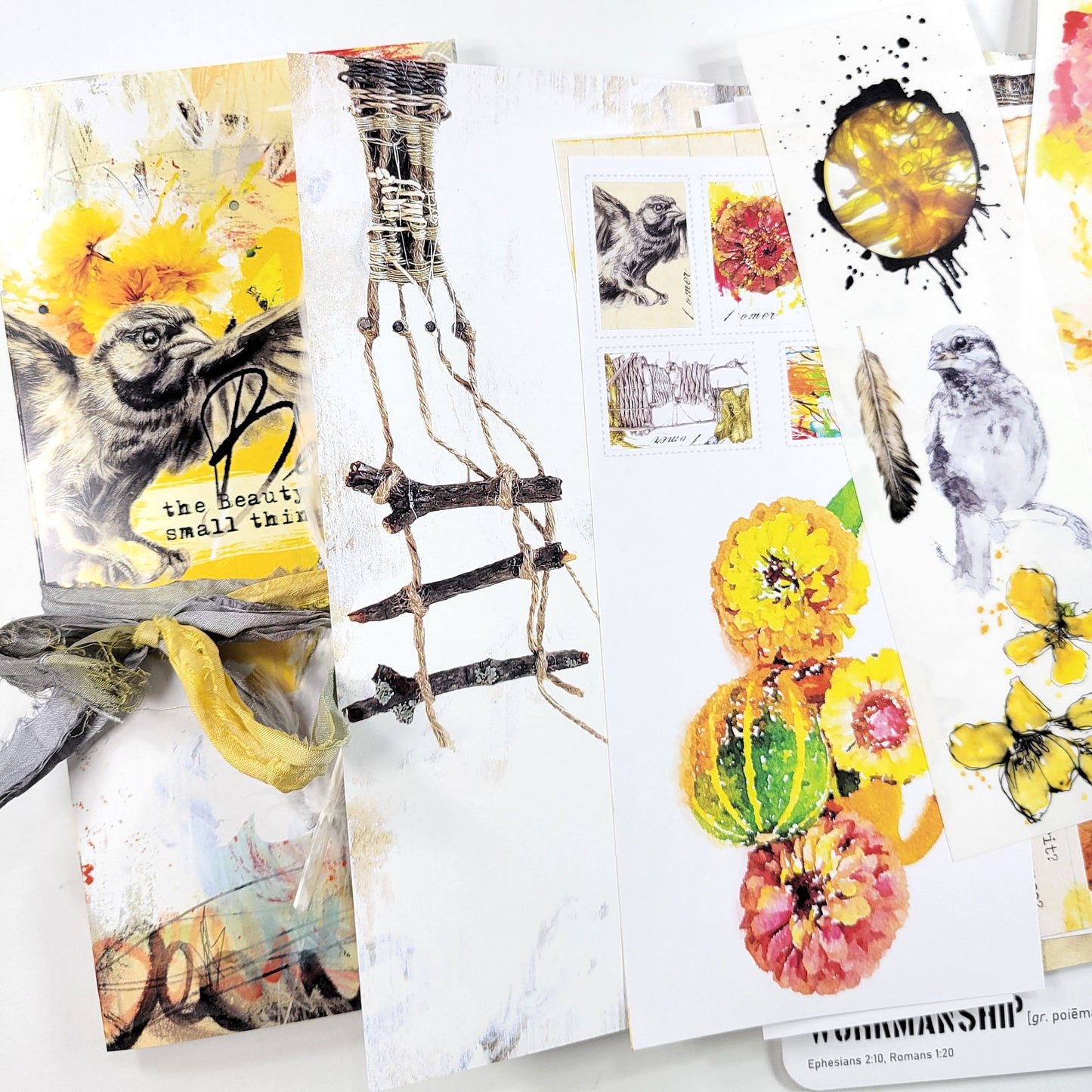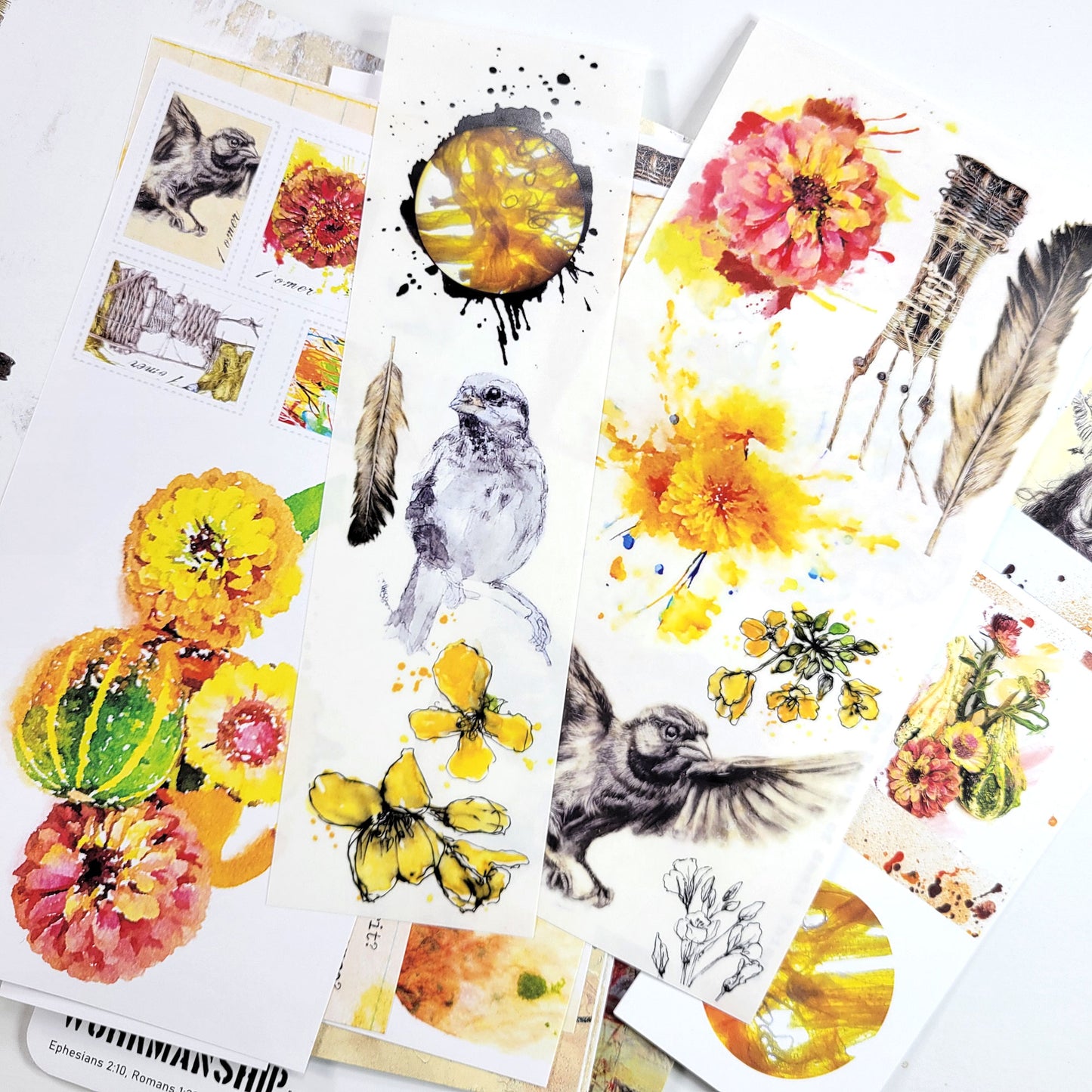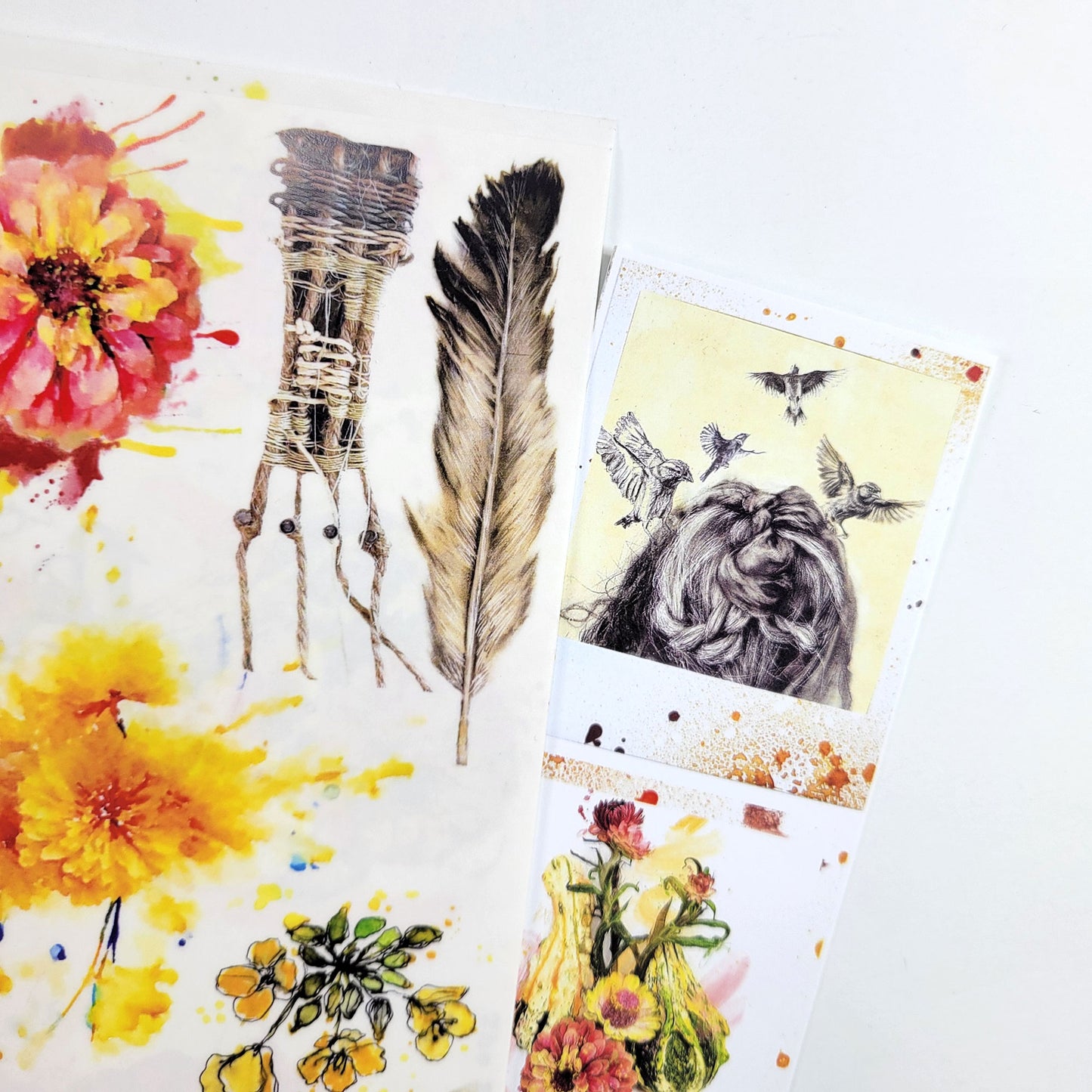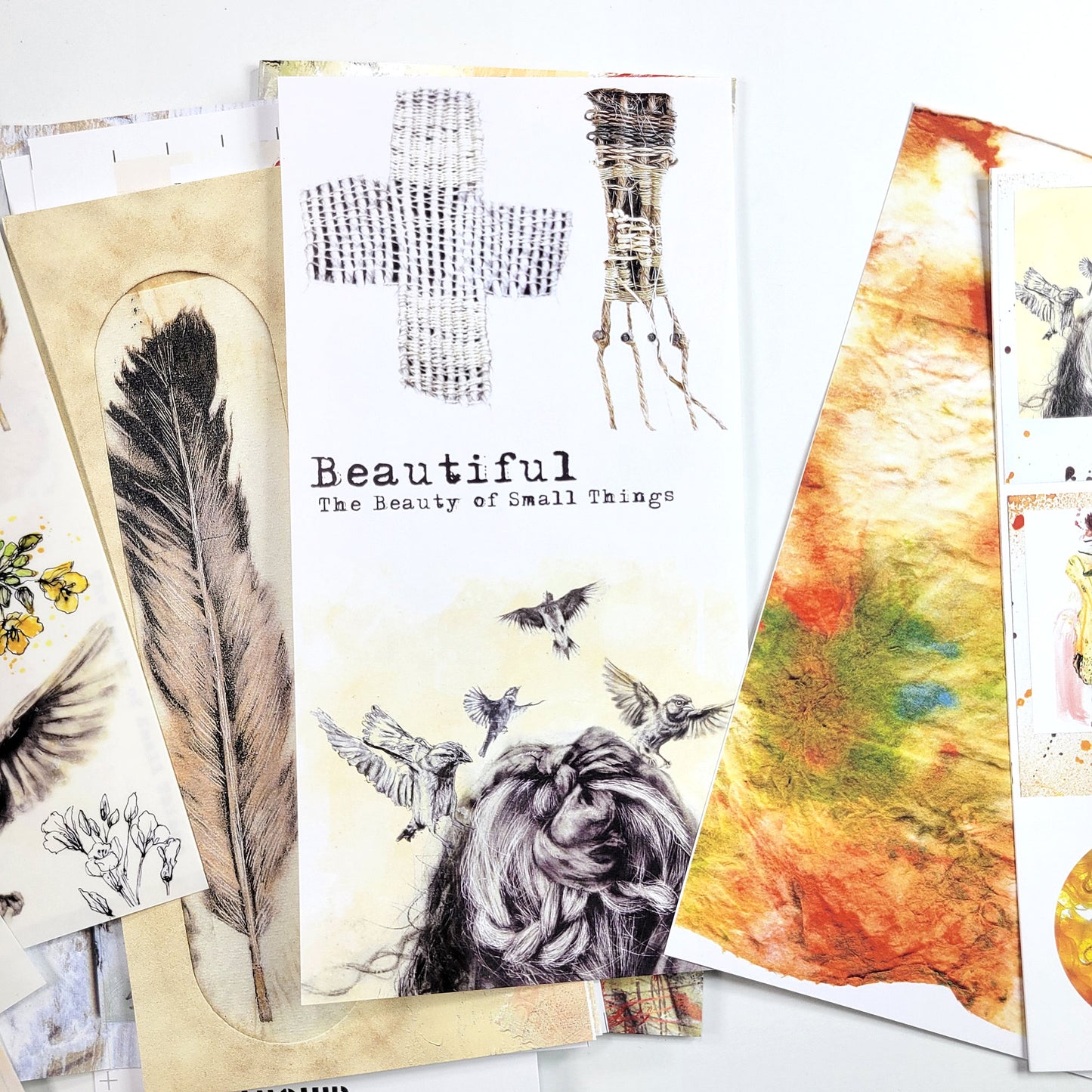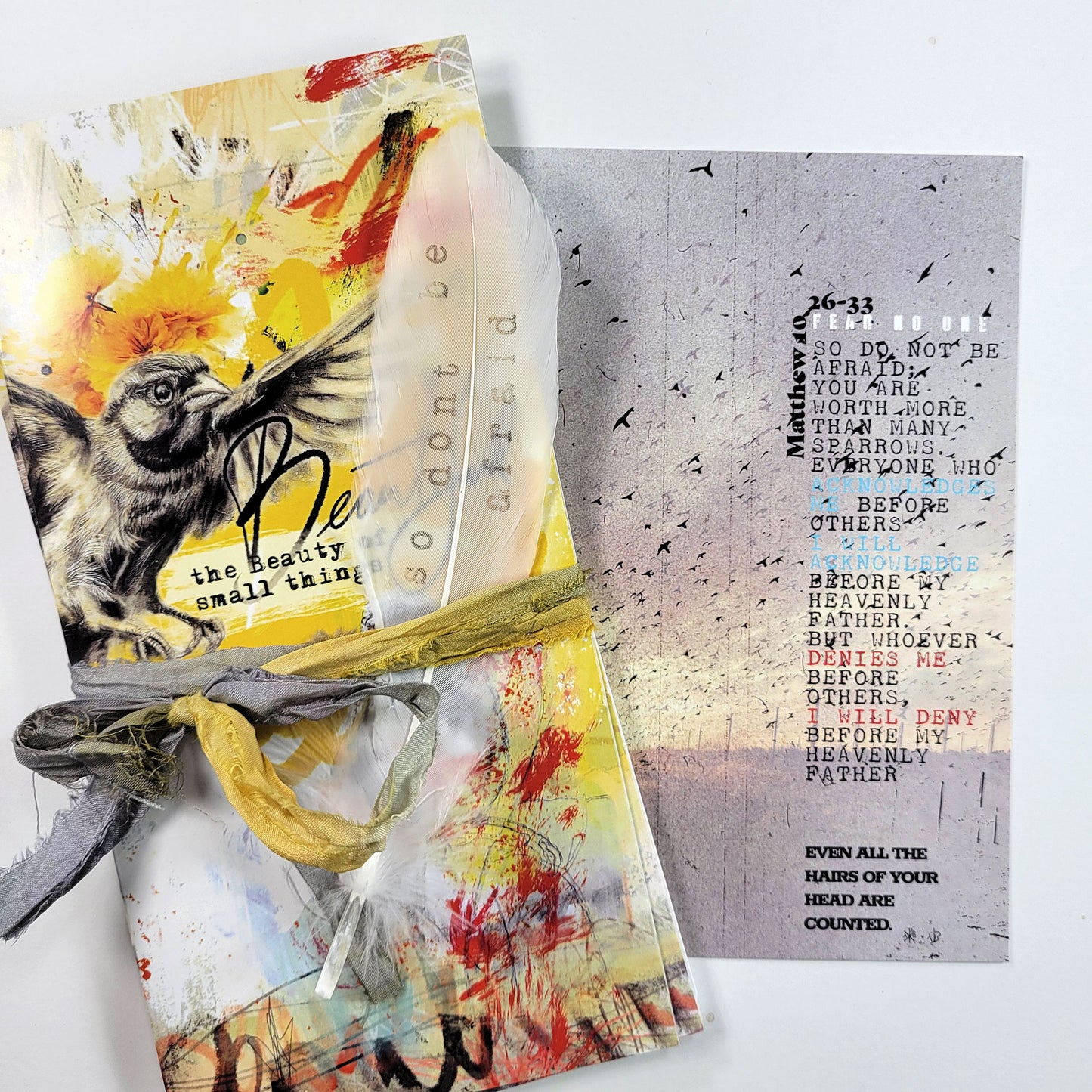 Beautiful 3
This review is somewhat limited in that I have previewed Beautiful 3-read through it-and have yet to dig into it with my Bible and study resources and the Holy Spirit. In actuality I am now ready to dive into the second study in this series. Ingrid is blessed with the capability to see deeply the world around her and to contemplate her finds in an artistic expression that inspires me anew. Ingrid's studies either introduce a view point that I have not explored or, her study brings together "bits and pieces" from various scriptures and weaves them together to present a more cohesive understanding and/or expand on a scripture that is new for me. But I have to say that frequently I "see" something new every time I read a scripture. I believe the Holy Spirit's leadership and influence in the development of Ingrid's studies makes these studies so powerful and meaningful. These devotional studies are energizing!