Regular price
Sale price
$36.00 USD
Unit price
per
Sale
Sold out
"Fire Starter" - a creative Bible study kit with a focus on the presence and work of the Holy Spirit in our lives. Designed to encourage spending more precious time in the Word and to keep the Holy Spirit in our thoughts, prayers and hearts every day through a creative/meditative way using various art elements along with the devotional and Bible verses.
You can view a FULL UNBOXING of this kit here: https://youtu.be/xZNrWWg9mog
Process videos on how to use the kit are up on my YT channel: https://youtu.be/EX-xXkJXfmo
This creative Bible study kit has various journaling items from art on stickers and card stock, along with the devotional booklet:
-the devotional booklet contains many Bible verse references within the devotional narrative and artwork that goes along with the themes. The devotional has 9 main sections and you can use many of the segments to journal for several days.
-the ARTwork - all original art, line drawings, watercolors and acrylic paintings. All artwork is prayerfully created, thought out by a human mind and inspired by the Holy Spirit. None of the art was AI generated.

The printed art on clear and white stickers, and on card stock, along with Scripture, meditation on the Word and personal journaling are all meant to encourage a multi-sensory learning, a total immersion in the Word of God.
There is an Add On kit available for Fire Starter with extra washi, art, word stickers and journaling tickets. See the last images. Available in shop.
Also there is a digital version of this kit, from which you can print as much as you need, for your own personal use. The digital version is 50% off with the purchase of the physical kit, for your convenience, and has additional backgrounds and art. (the discount automatically added at checkout)
There are also an Add on vinyl stickers and Sewn Mix media pieces for this kit- please see in shop.
Designed and illustrated by artist Ingrid Blixt (Ingrid Art Studio).
The main devotional booklet measures 8"x4", 29 pages (excluding the cover).
The kit comes in muslin drawstring bag, wrapped with ribbons which can be used for bookmarks, bows or as textural elements in your journaling.
The contents of the kit:
+ Devotional booklet ( 8x4, 29 pages)
+ 9 clear sticker pages with coordinated artwork (six 8"x4" pages and three 2x8)
+ 7 white sticker artwork pages (five 8"x4" pages and two 2x8)
+ illustrated folder 8.5x4.5
+ 9 card stock pages (six 8"x4" pages and three 2x8)
+ over 30 die cut artworks
For more images, behind the scenes and process videos please follow along on Instagram @openJourney or follow #openJourneyFaith and #oj_firestarter tags
For personal use only. Not for commercial use or resale.
Share
View full details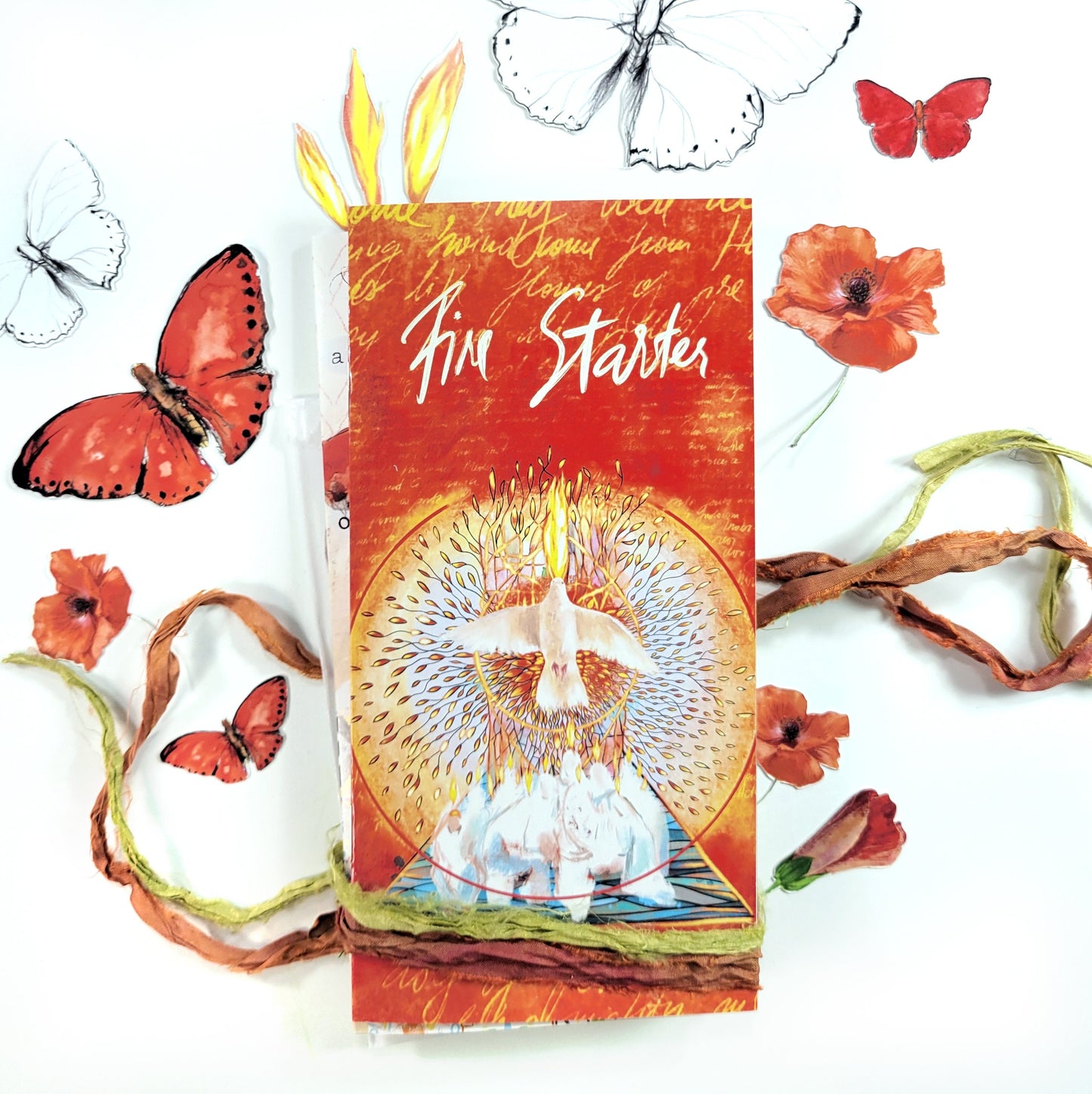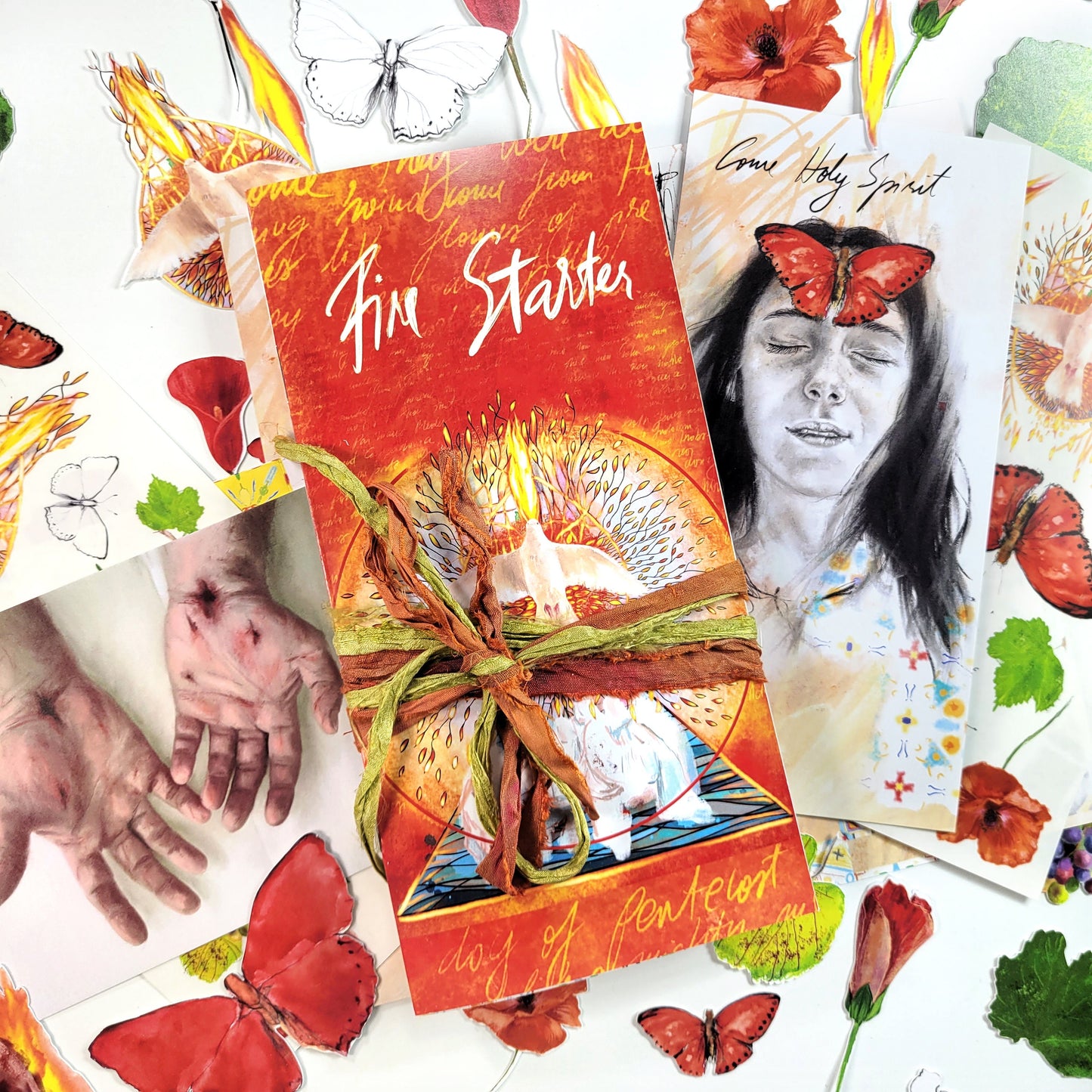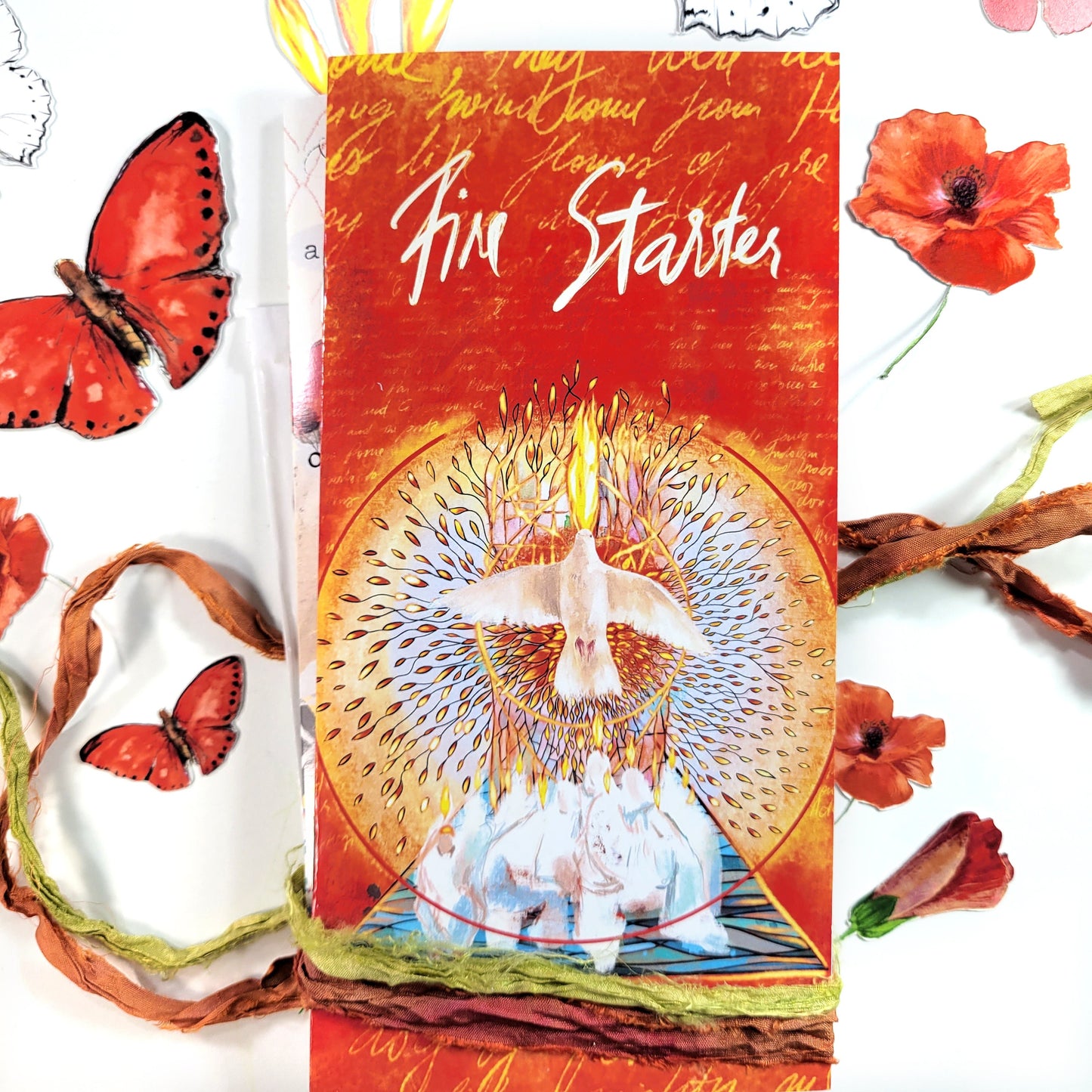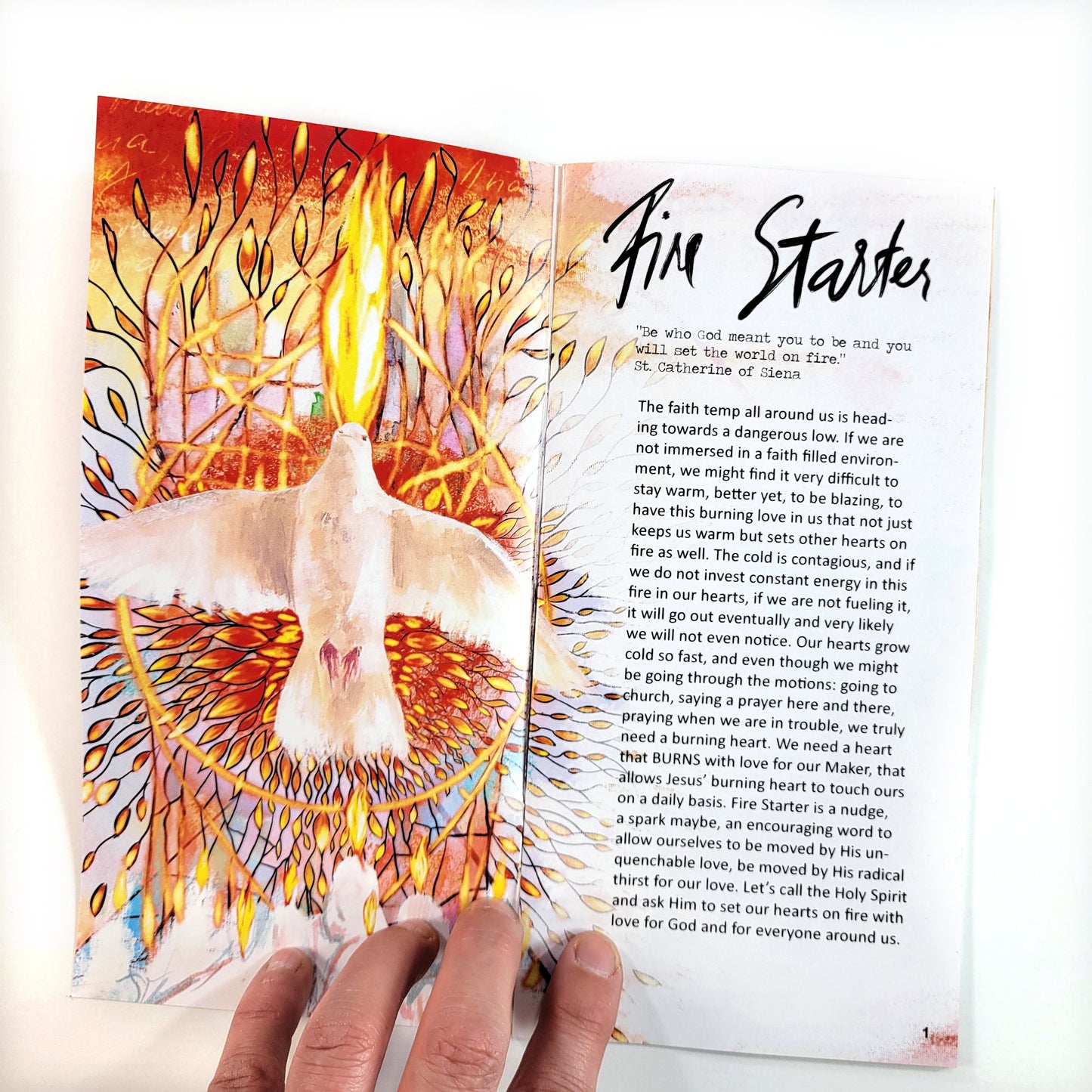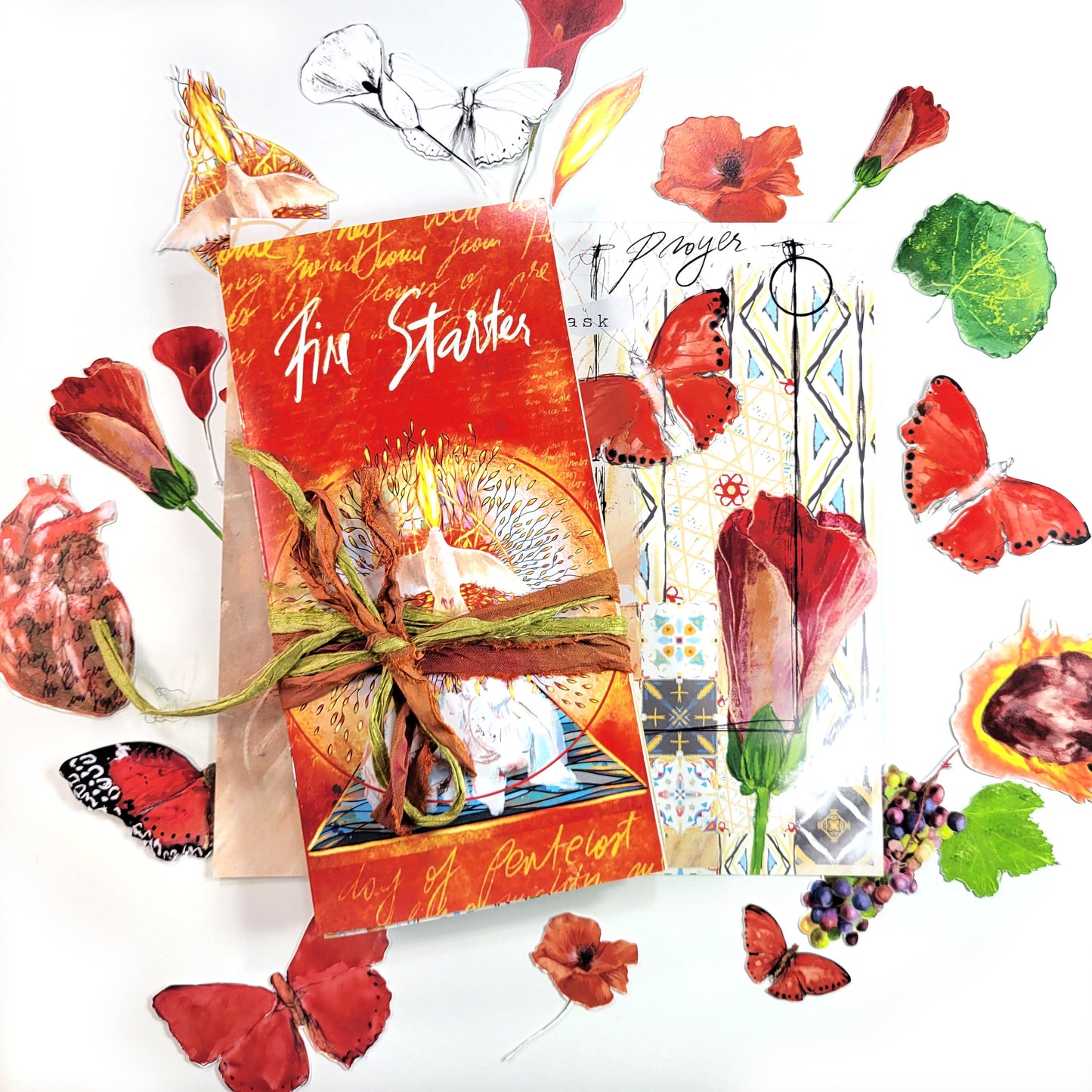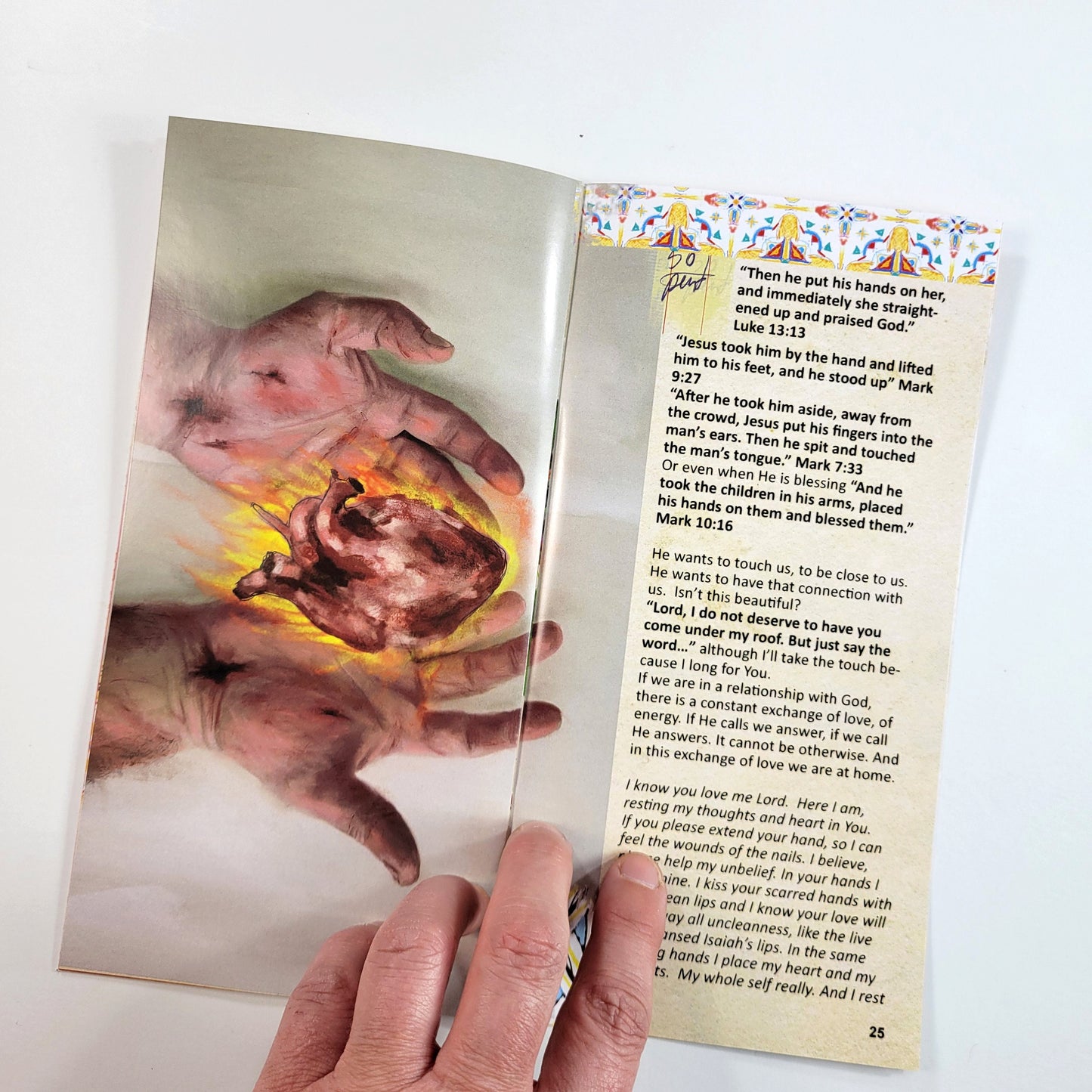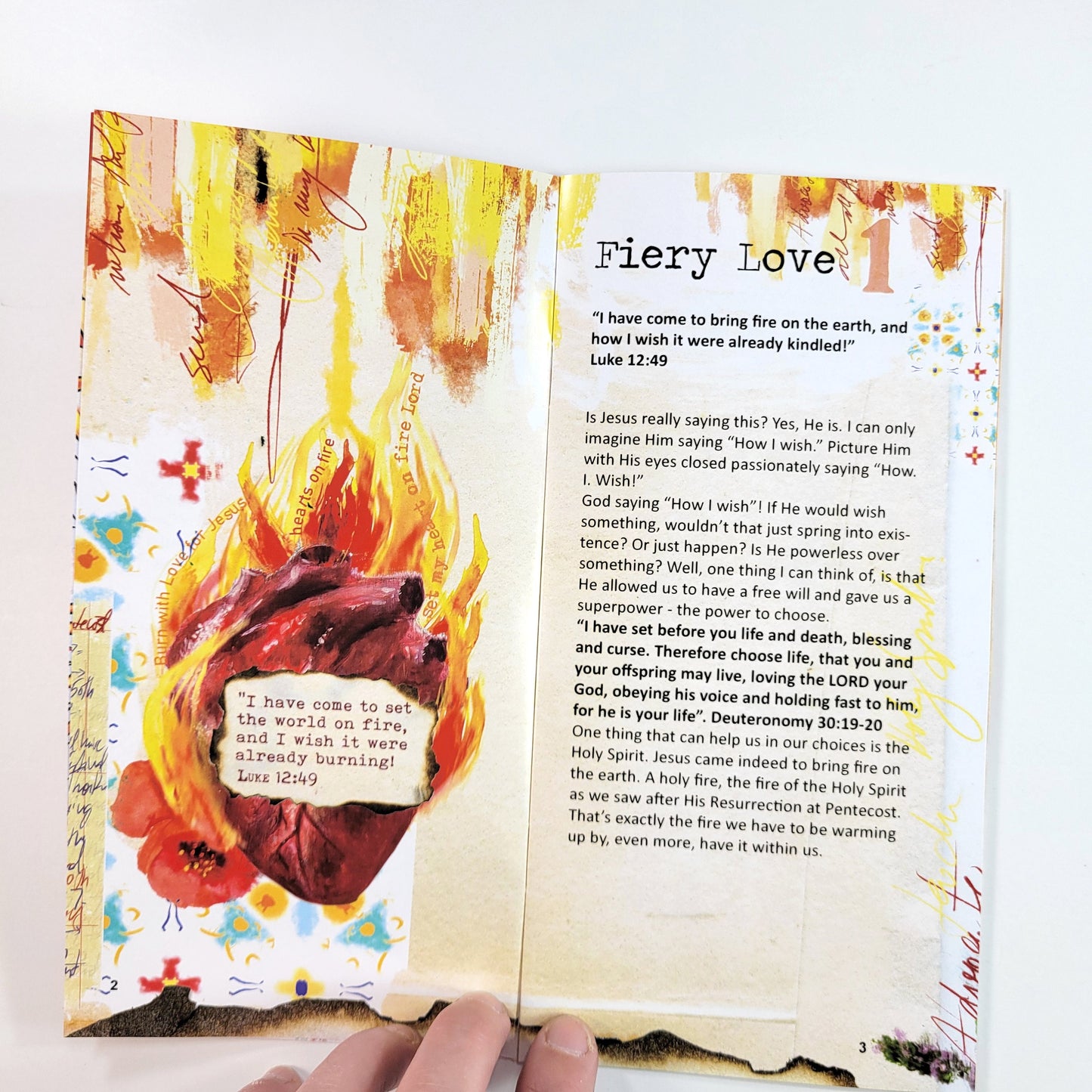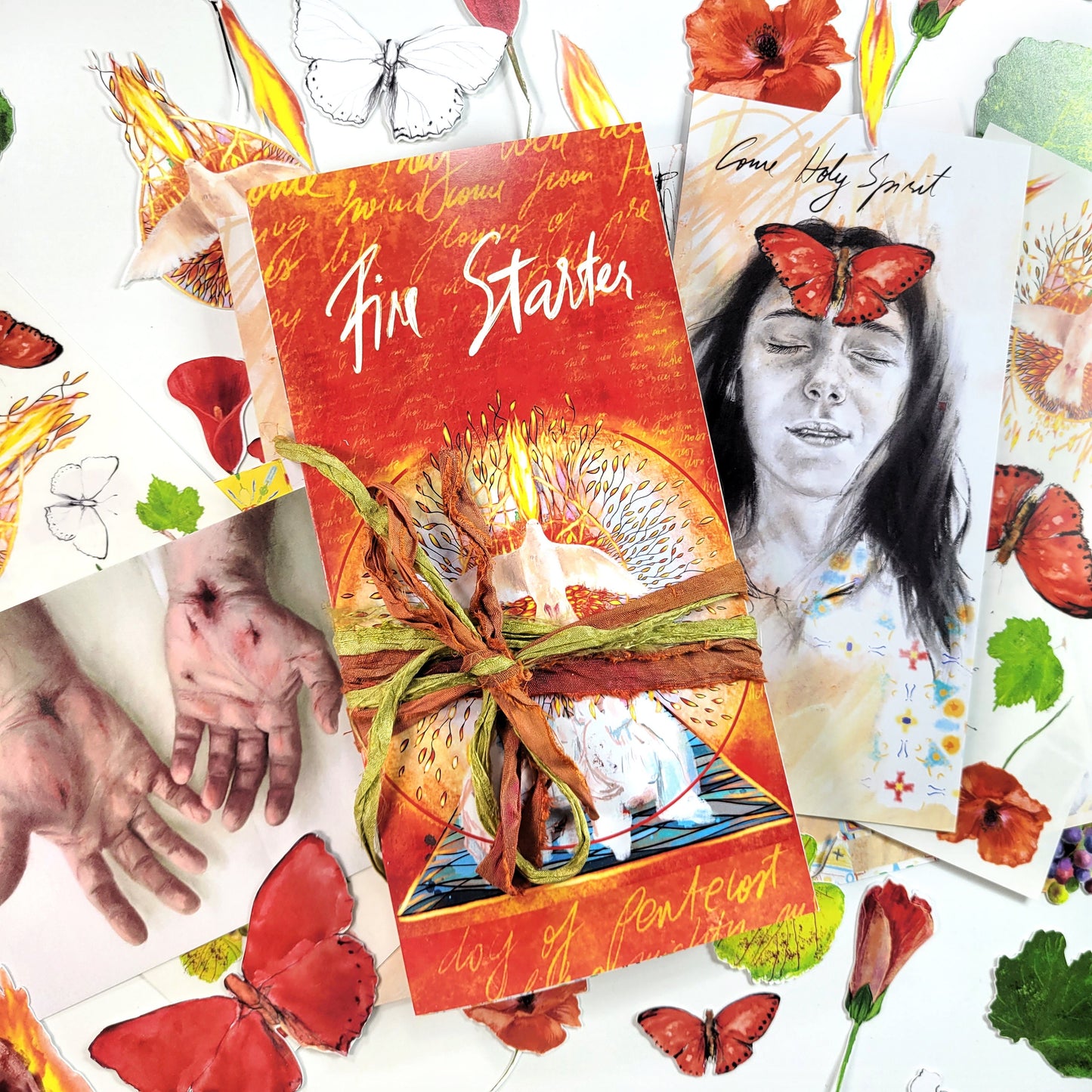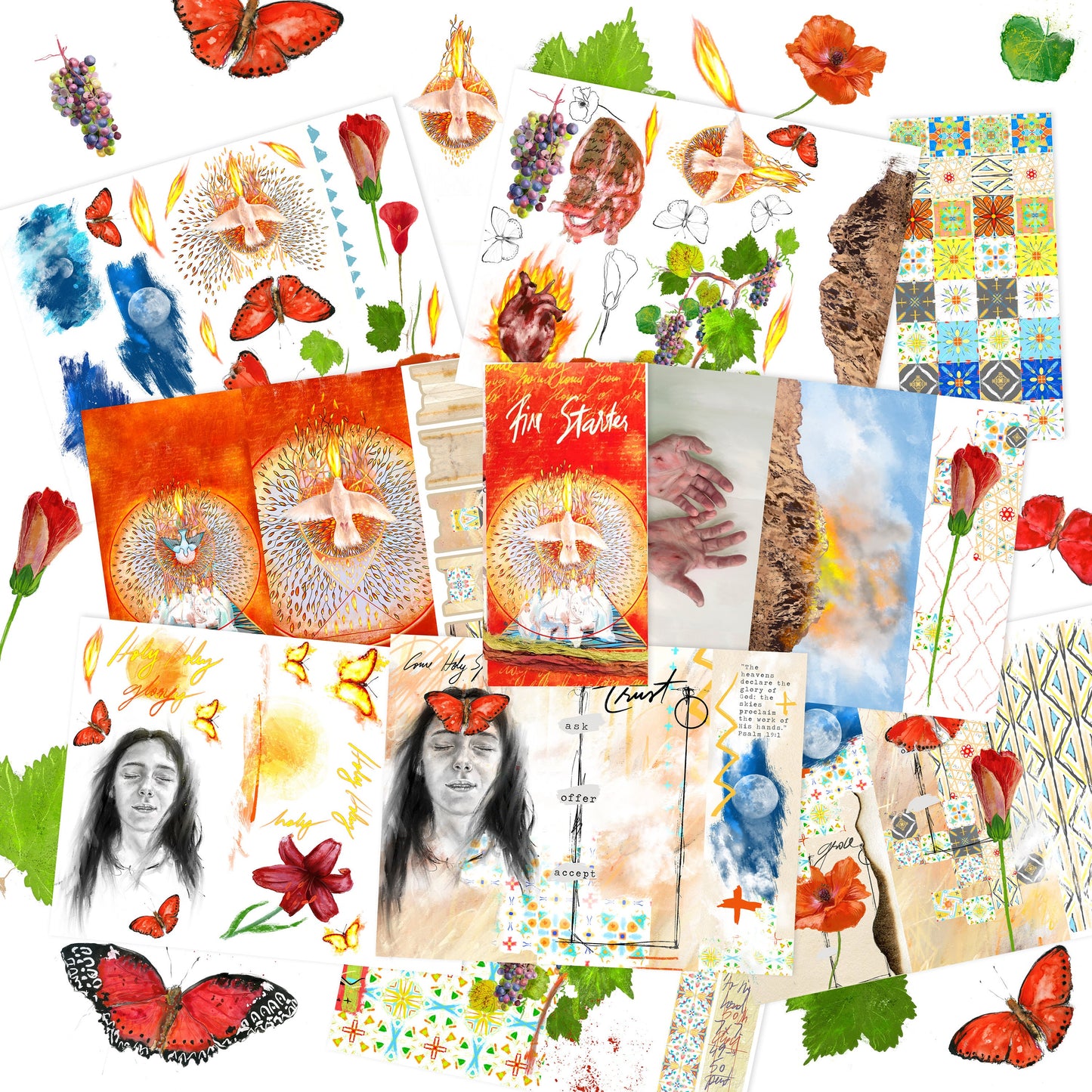 This review has no content.
This review has no content.
What a great set! Looking forward to the d...
What a great set! Looking forward to the devotional. Follow her on Instagram because she goes through some examples of what you can do with her kits and get inspired. The gift that keeps on giving! Love love love
The printing is high quality and the conte...
The printing is high quality and the content is biblically sound. It is harder to find lectionary based materials for bible art journaling. Ingrid sell a wonderful product from her own creative heart. She is faithful and lives her beliefs in her business.
This review has no content.
This review has no content.
This review has no content.
This review has no content.