Regular price
Sale price
$8.00 USD
Unit price
per
Sale
Sold out
A Golden Arrow prayer card depicts the Sacred Heart of Jesus along with the traditional symbolic elements: aflame with the fire of eternal love and surrounded by the crown of thorns. The bleeding wound continues below the heart transitioned through blood drops into the Holy Eucharist, embodying this way the act of Transubstantiation. The Golden Arrow piercing the Holy Heart has a beautiful significance - it represents the Act of Reparation against Blasphemy.
The actual Prayer is on the back of the card. The card measures 2.5 x 4.25
The last image shows my actual artwork. 
The prayer written on the back reads as follows:
THE "GOLDEN ARROW" PRAYER given from Our Lord to Sr. Mary of St. Peter
MAY the most holy, most sacred, most adorable, most incomprehensible and unutterable Name of God be always praised, blessed, loved, adored and glorified, in Heaven, on earth, and under the earth, by all the creatures of God, and by the Sacred Heart of Our Lord Jesus Christ in the Most Holy Sacrament of the Altar. Amen.
___
This prayer was dictated by our Lord Himself to Sister Mary of St. Peter. Opening His Heart to her, our Savior complained of blasphemy, saying that this frightful sin wounds His Divine Heart more grievously than all other sins, for it was like "a poisoned arrow."
After that, our Savior dictated the prayer, which He called "The Golden Arrow," saying that those who would recite this prayer would pierce Him delightfully, and also heal those other wounds inflicted on Him by the malice of sinners.
2.5x4.25 prayer card set (set of 5)
2.5x4.25 prayer card set
Share
View full details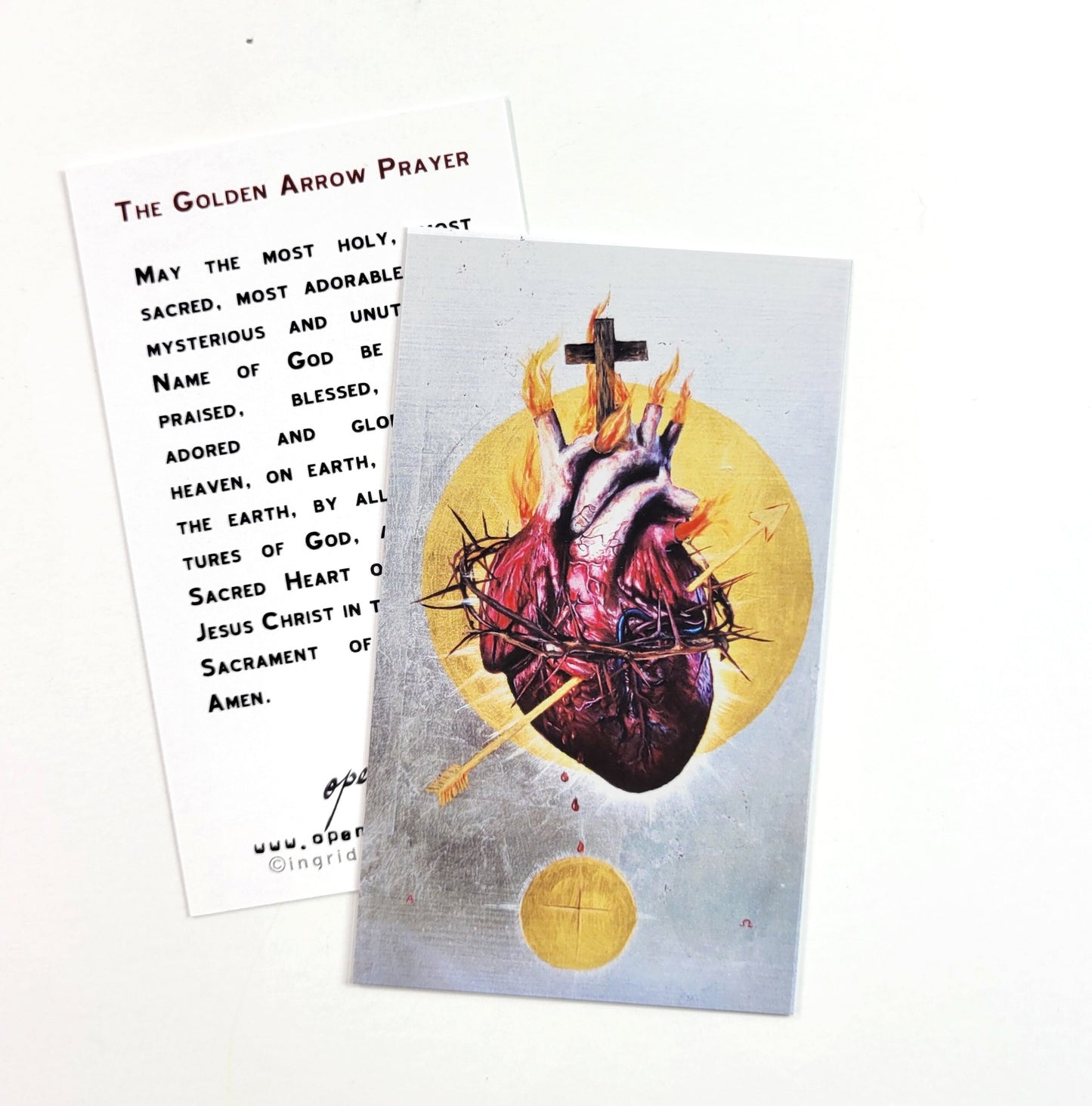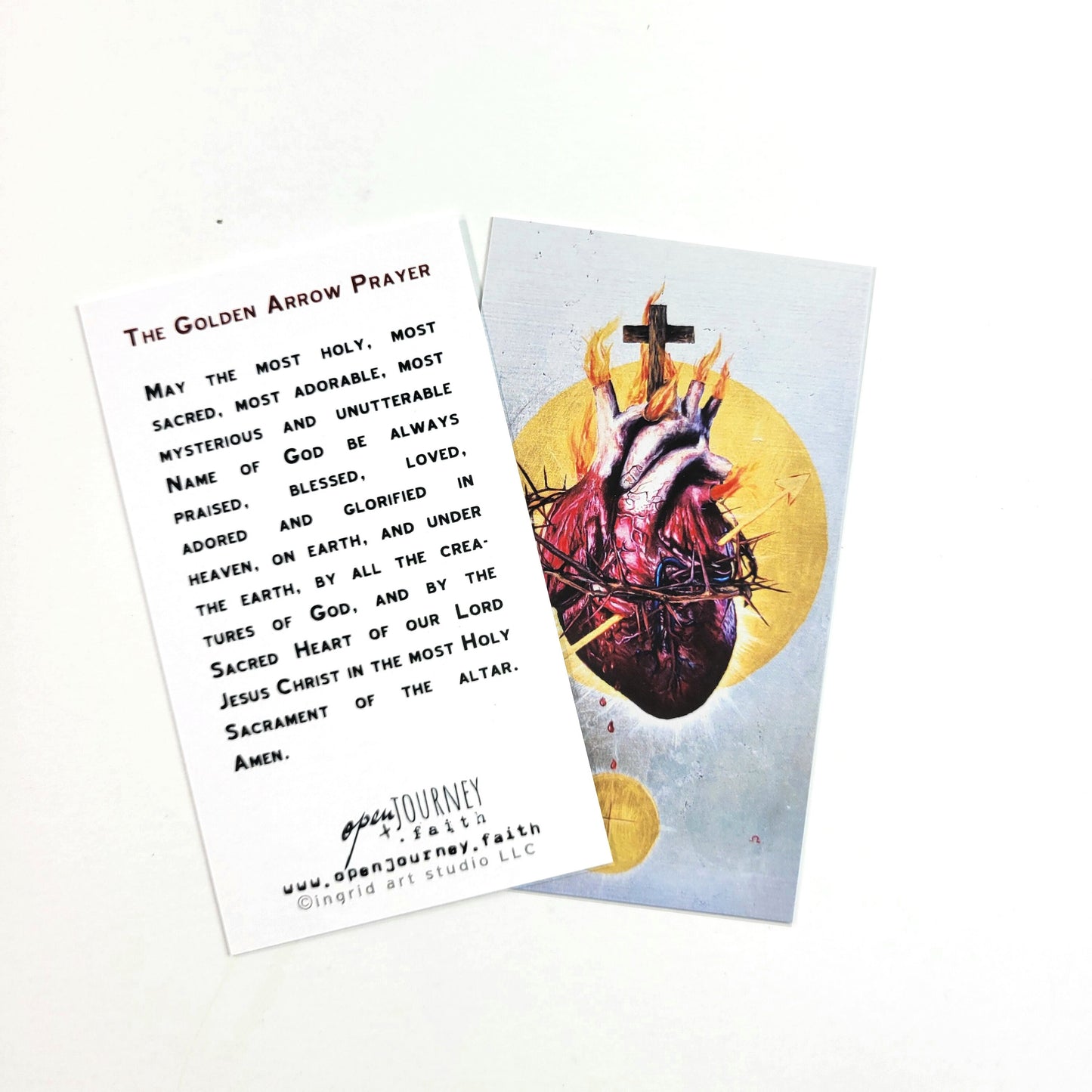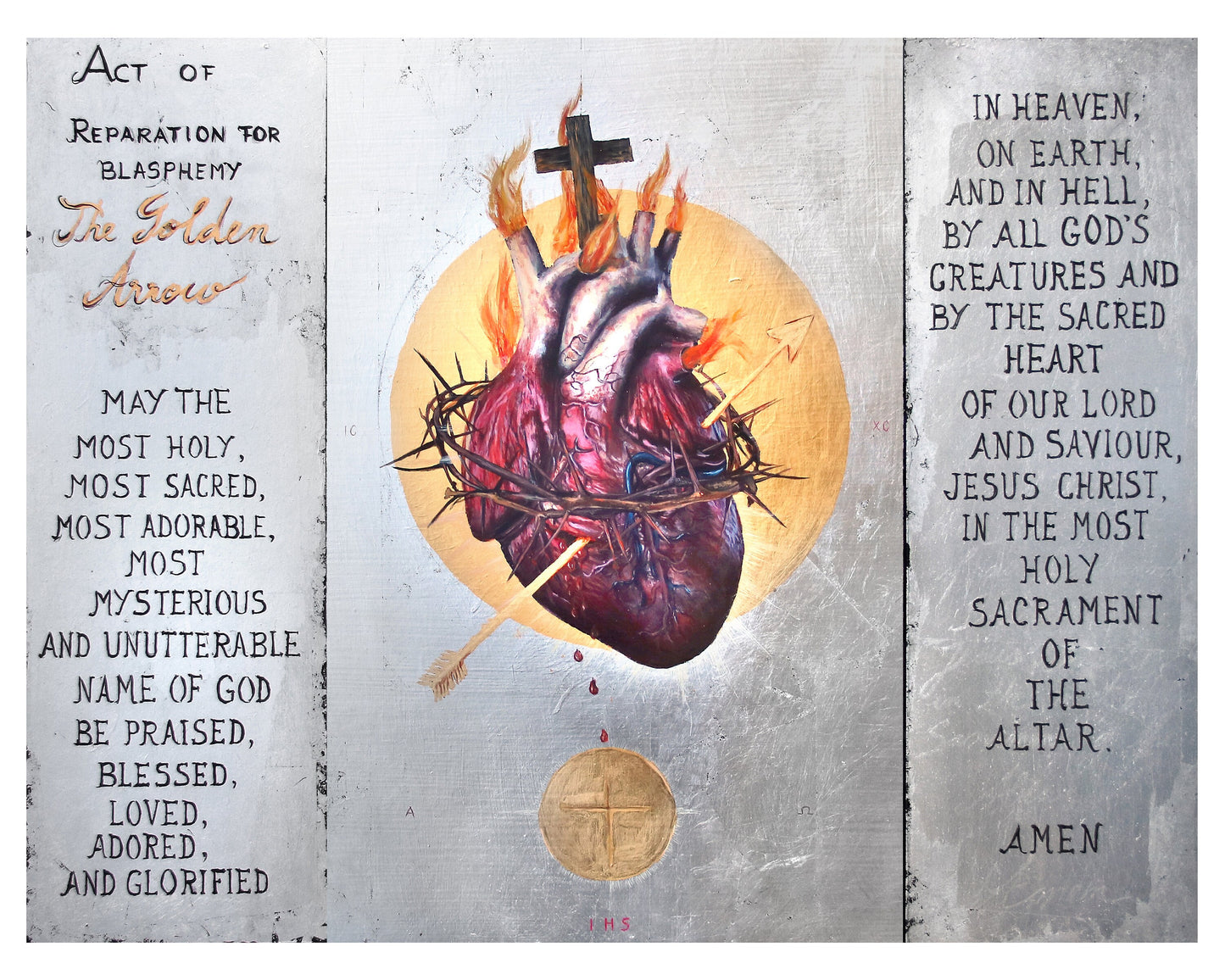 This is such a beautiful prayer card. I a...
This is such a beautiful prayer card. I am very thankful that Ingrid and her wonderful shop helps me on my prayer walk. 😊