Regular price
Sale price
$25.00 USD
Unit price
per
Sale
Sold out
The Transfiguration - A refreshing focused study and meditation on the amazing meaning of the Transfiguration of our Lord, witnessed by His three disciples and how we witness and embrace it in our hearts.
The creative bible study kit brings you a devotional folder containing artwork for use in your journaling and study printed on card stock and clear sticker paper, along with Word Focus small and large cards.
This creative study kit is available in a digital format as well with additional artwork and lettering.
Enjoy and 'Let the word of Christ dwell in you richly'
The bundle of goodies is a creative kit for Bible journaling and creative Bible study, supplying artwork in a variety of forms: printouts on card stock, clear sticker paper and white sticker paper. The devotional pages contain 11 Bible verse references and a short devotional content.
Designed and illustrated by artist Ingrid Blixt (Ingrid Art Studio).
The main devotional booklet measures 8.5'x4.5"
The beautiful kit comes in a sewn, fabric sleeve and wrapped with white ribbon which can be used for bookmarks, bows or as textural elements in your journaling.
The goodies:
+ Devotional with illustrations in a folder form ( 8.5"x4.5")
+ 2 cut-apart card stock pages
+ 3 illustrated bookmarks
+ 9 clear sticker pages with coordinated artwork and lettering (six 8"x4" and three 8"x2")
+ 9 white sticker washi strips
+ 3 white sticker art pages (two 8"x4" and one 8"x2")
+ 4 illustrated journaling cards
+ 4 Word focus large journaling cards 5"x4"
+ 5 small Word Focus journaling tickets 3"x1.5"
+ 1 vellum envelope
+ 1 vinyl sticker
+ sewn fabric pouch, ribbon
As a bonus, purchasing the physical kit will give you a discount of %50 off the digital version of The Transfiguration kit for your convenience: you will be able to print any of the artworks and graphic elements as needed plus it contains additional artwork. I usually send the discount code with the shipping notification soon after the purchase (it is not an automated email) or you will be issued a refund if you purchase before using your discount code.
For more images, behind the scenes and process videos please follow along on Instagram @openJourney or follow #openJourney tag
For any questions you might have regarding this creative kit, please feel free to contact me. For all updates, please subscribe to the studio newsletter: http://www.ingridblixt.com/openjourneysubscribe
The creative Bible journaling kit is also available as digital download - you can find it in the Digital Downloads section.
For personal use only. Not for commercial use or resale.
Share
View full details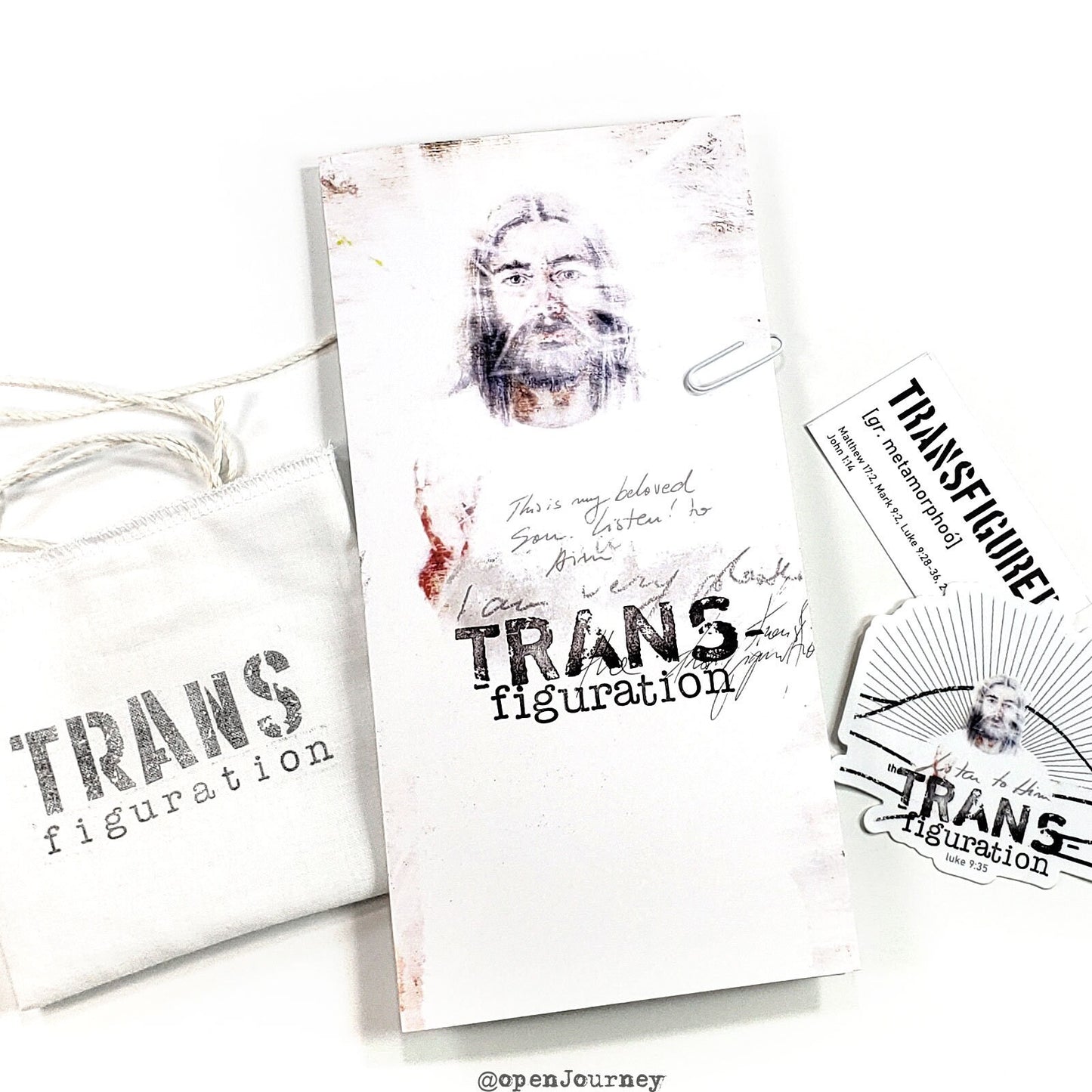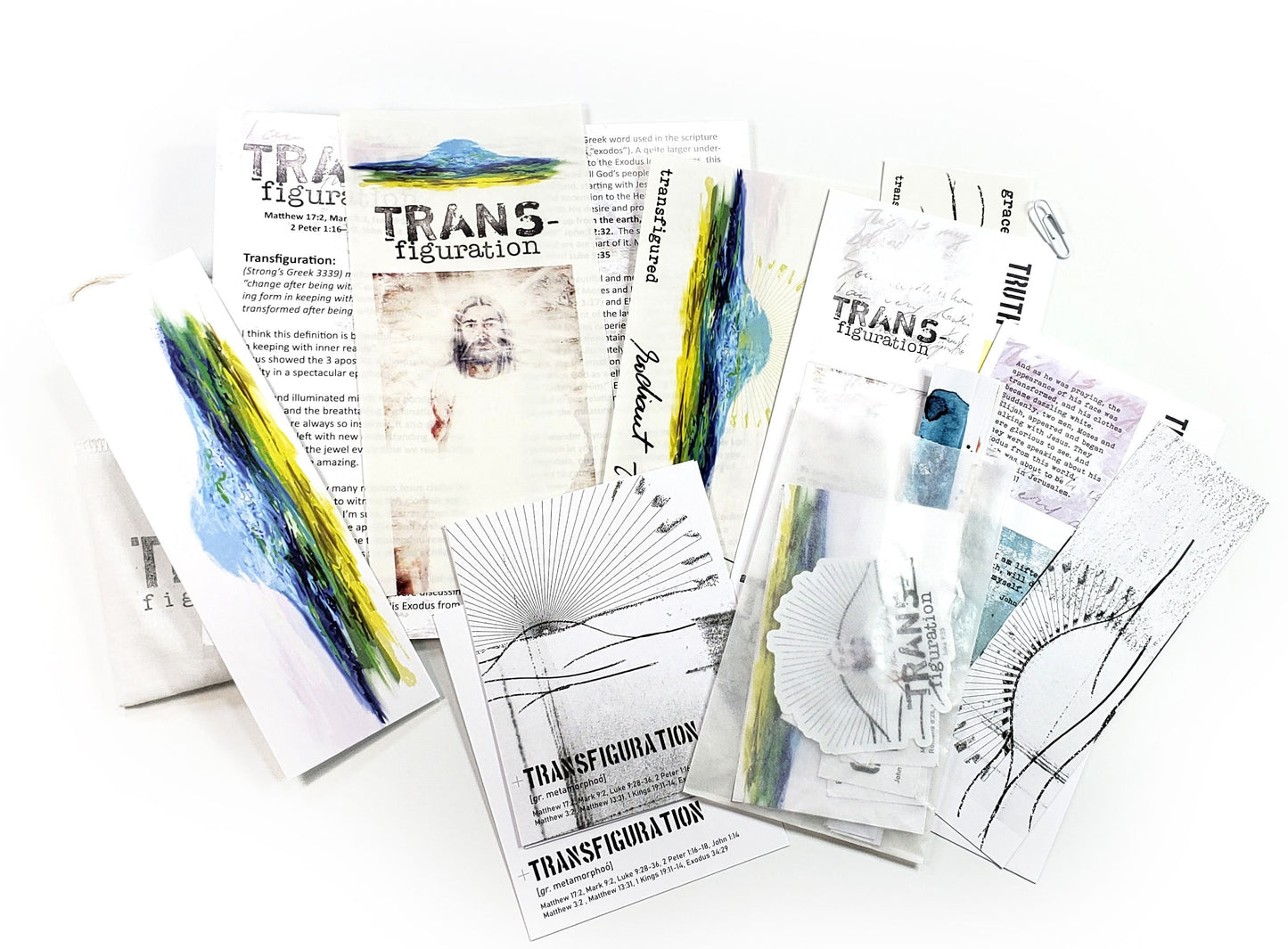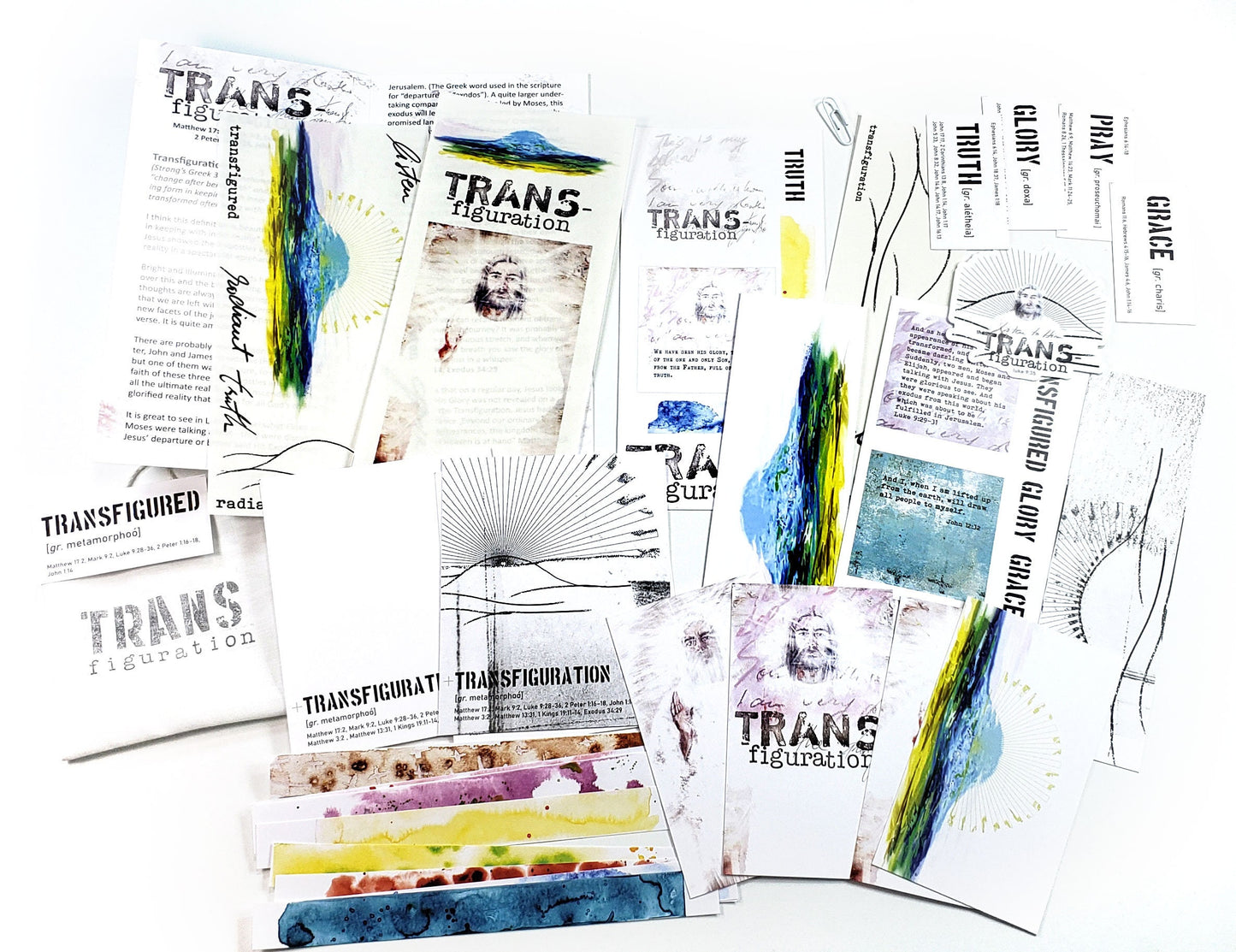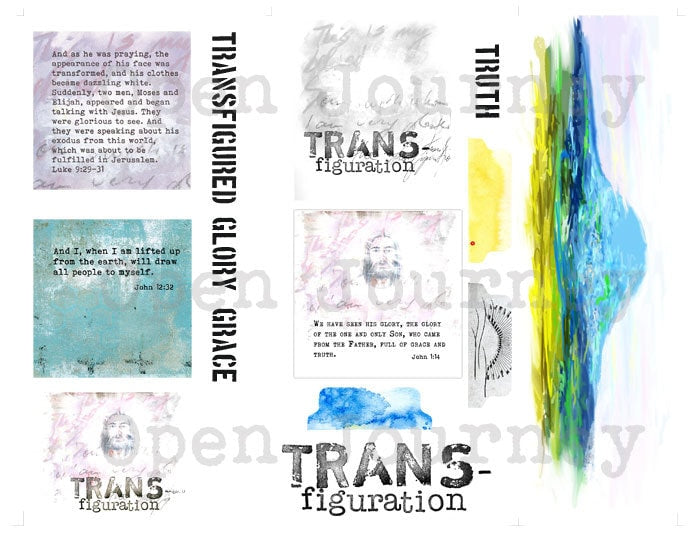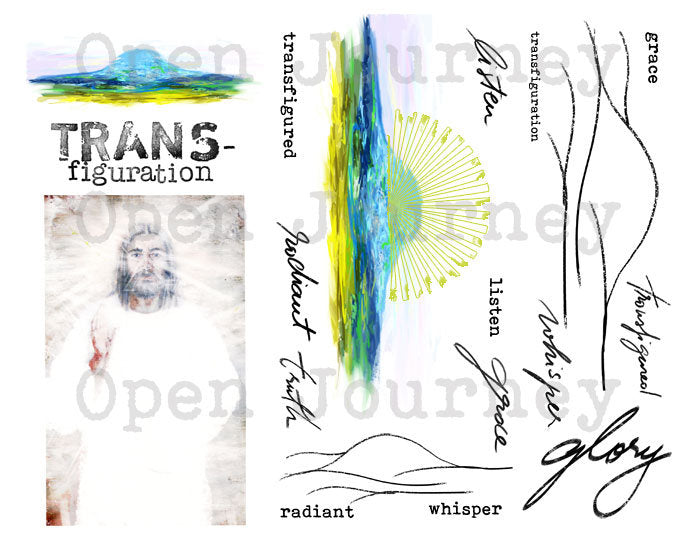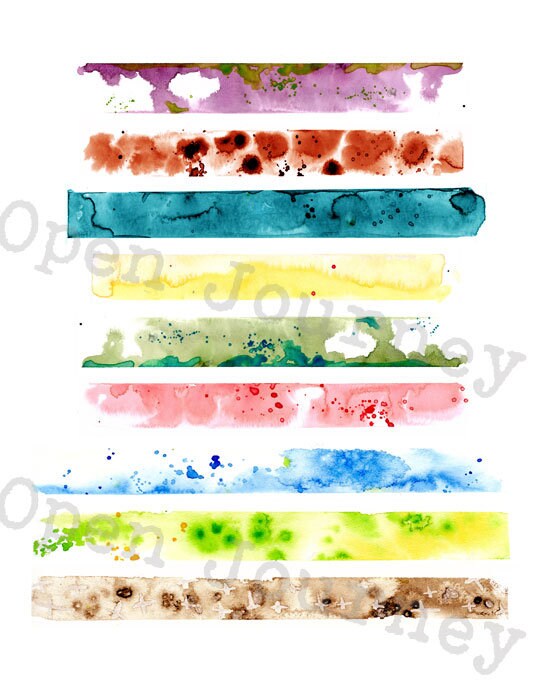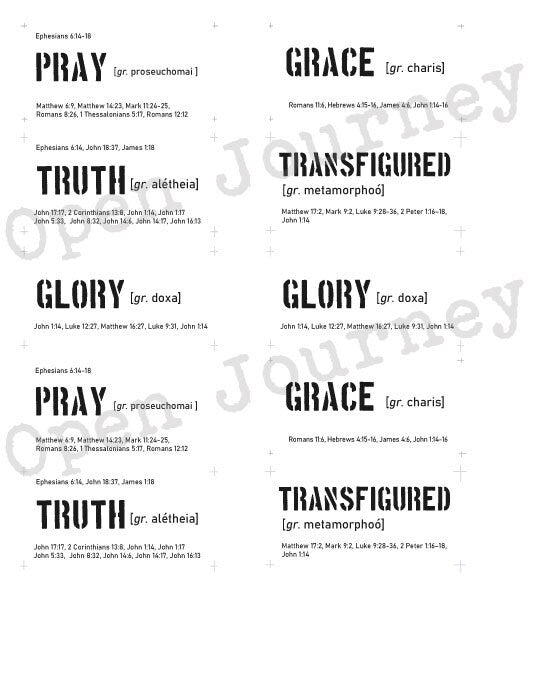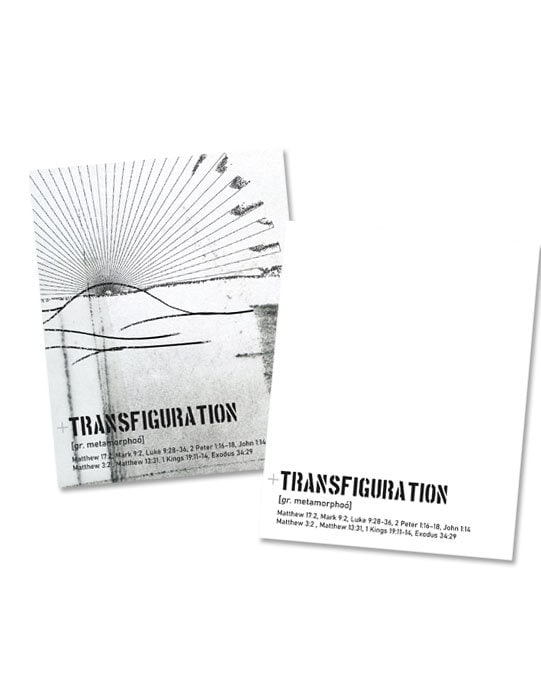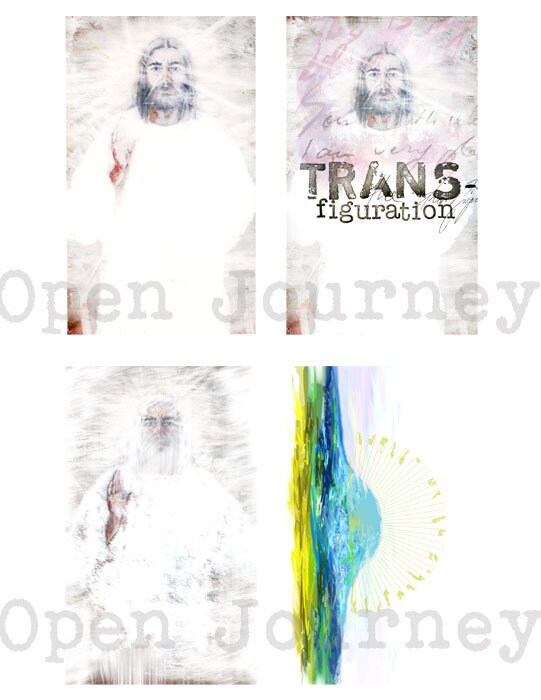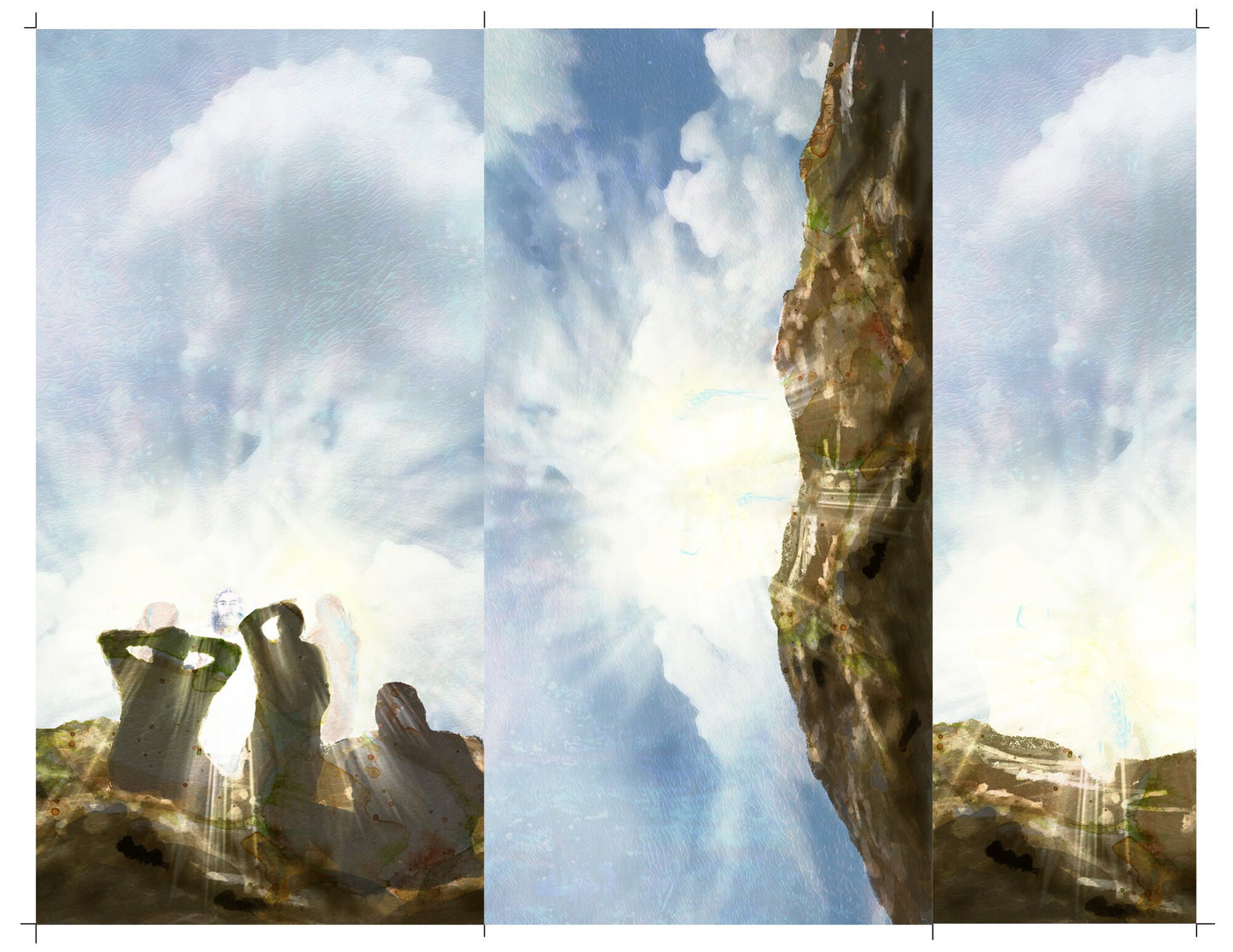 Exciting study! Portable take it with you...
Exciting study! Portable take it with you anywhere.
This review has no content.
This review has no content.
This review has no content.
This review has no content.
This review has no content.
This review has no content.
This review has no content.
This review has no content.