Regular price
Sale price
$39.90 USD
Unit price
per
Sale
Sold out
With You - A kit for creative bible study and journaling, a wonderful Lenten companion, designed to encourage us on our faith journey, bring us to a quiet place where we can spend time in the Word, meditate on Jesus' Passion and strengthen our relationship with our Lord.
A slight continuation of previous year's Lent kit, although with all new content, in both art and devotional, focusing on our Desert Journey and Jesus' companionship.
The kit has also a list with daily Scripture readings for the entire Lent, besides the devotional scripture references from the main devotional. The daily scripture readings are on a separate list - each reading has a chosen title with key words which are also printed on white sticker, so you can use these headers in your daily journaling and meditate upon them.
The kit contains a variety of journaling elements- art on card stock, white and clear sticker paper, 9 washi strips, stamp stickers, die cuts and polymer stamps.
In case more art is needed, there is the digital version of this kit, which you can print as much as you need, for your own personal use. The digital version is half off with the purchase of the physical kit, for your convenience and has much additional backgrounds and art.
The stamp set designed for this kit is very versatile with useful journaling elements: the words "Follow", "Ask", "Hear", "Love", "Him", round stamp which reads "Walk with God", and a logo type stamp with cactus blossoms which reads "Draw near to God" (total of 7 stamps). The set stamp measures 4x6.
For this Kit there is also an Add on pack (with extra stickers, journaling ticket set, post cards and Bible verse cards), an additional large stamp set and a beautiful 40 Bible verse card set- please see in shop.
Designed and illustrated by artist Ingrid Blixt (Ingrid Art Studio).
The main devotional booklet measures 8"x4", 31 pages.
The kit comes in muslin drawstring bag, wrapped with ribbons which can be used for bookmarks, bows or as textural elements in your journaling.
The goodies:
+ Devotional booklet ( 8x4, 31 pages)
+ 9 clear sticker pages with coordinated artwork (six 8"x4" pages and three 2x8)
+ 9 white sticker pages (six 8"x4" pages and three 2x8)
+ 12 illustrated journaling premium card stock pages (eight 8"x4" pages, and four 2x8)
+ 25 die cut artwork pieces
+ 25 post stamps stickers
+ glassine envelope
+ 9 seven inch washi strips
+ note from the artist
+ illustrated folder 8x4
+ daily scripture reading folder
+ 4x6 stamp set with 6 stamps
As mentioned, a bonus - purchasing the physical kit will give you a discount of 50% off the digital version of With You kit for your convenience: you will be able to print any of the artworks and graphic elements as needed plus it contains lots of additional artwork. I usually send the discount code with the shipping notification soon after the purchase (it is not an automated email) or you will be issued a refund if you purchase before using your discount code.
For more images, behind the scenes and process videos please follow along on Instagram @openJourney or follow #openJourney tag
For any questions you might have regarding this creative kit, please feel free to contact me. For all updates, please subscribe to the studio newsletter: http://www.ingridblixt.com/openjourneysubscribe
For personal use only. Not for commercial use or resale.
Share
View full details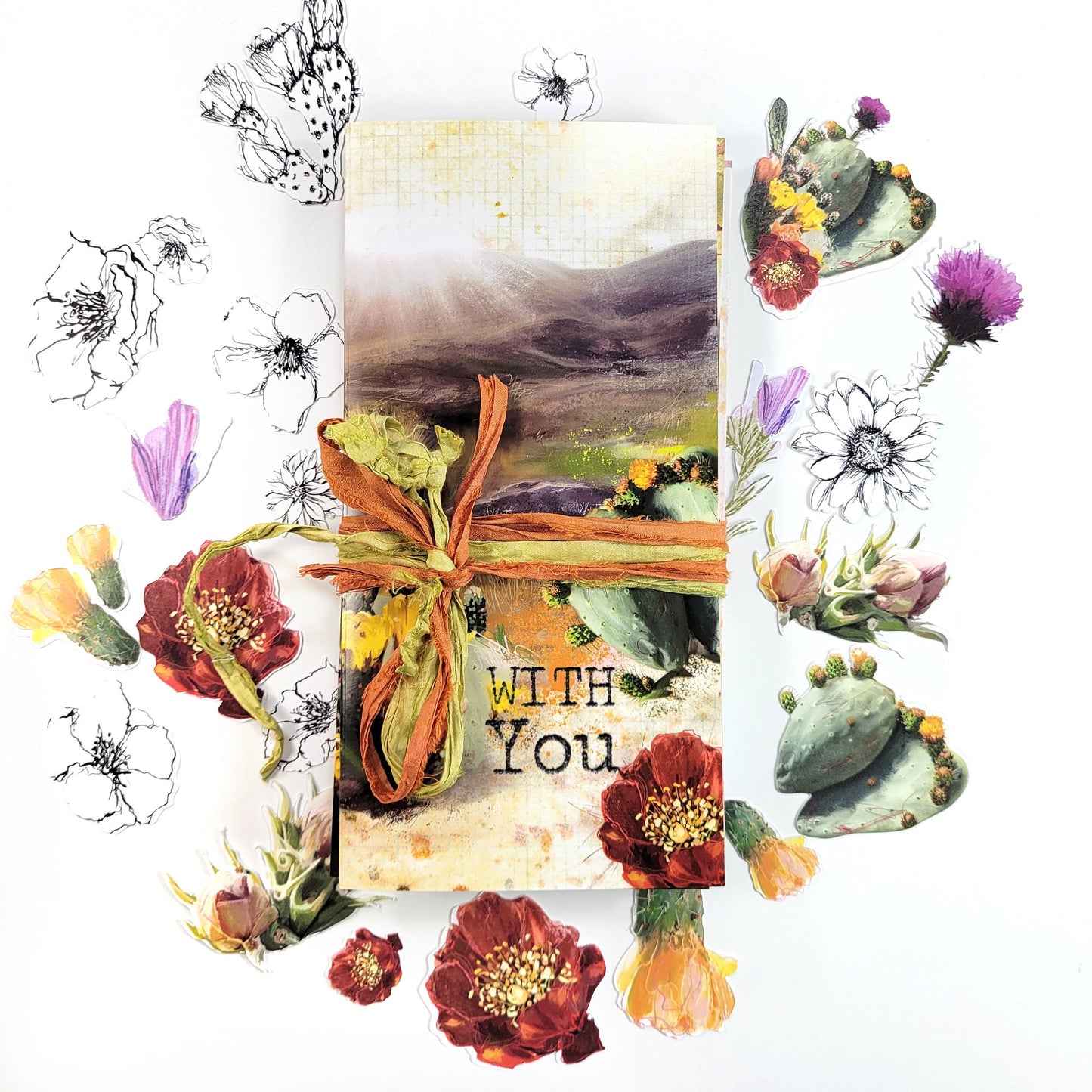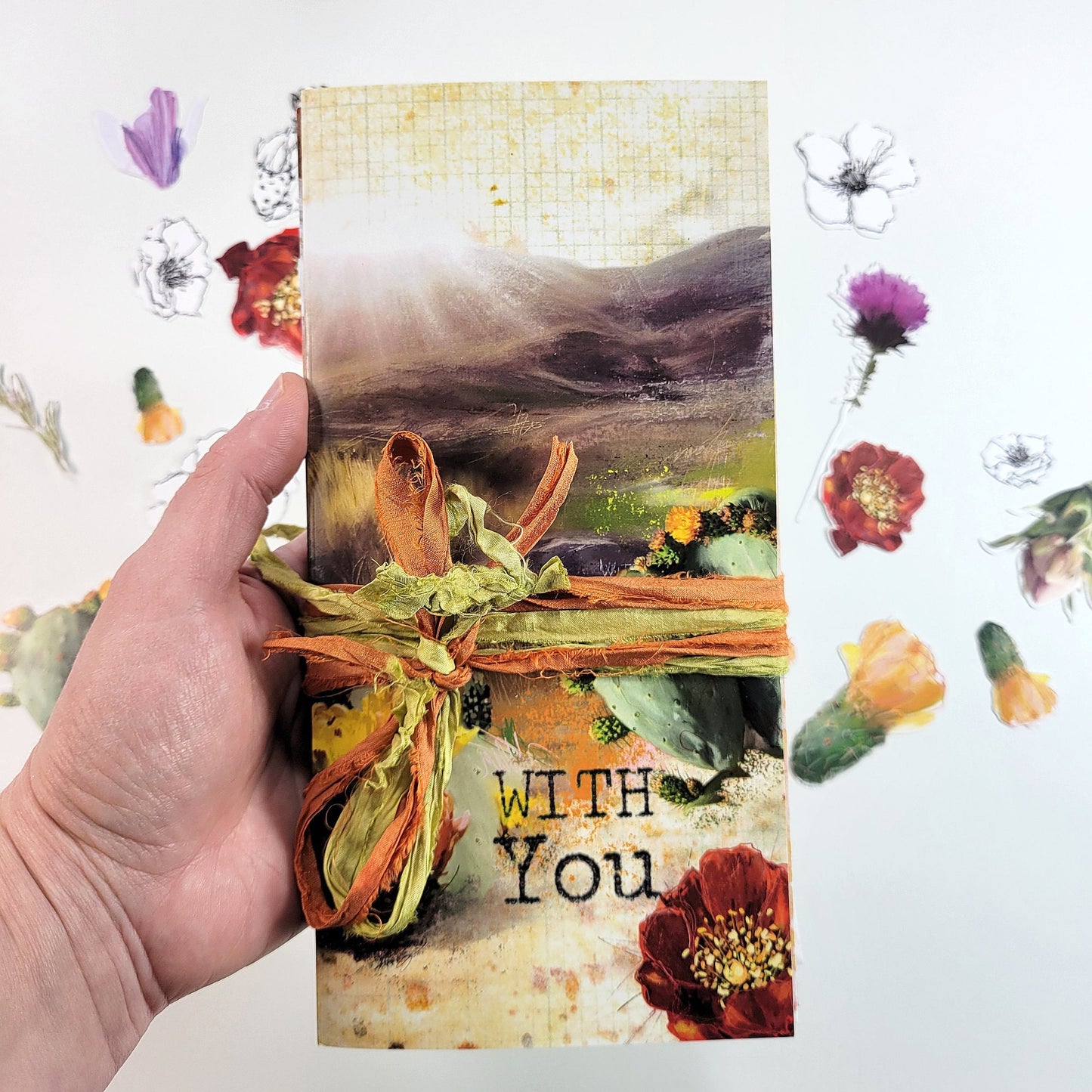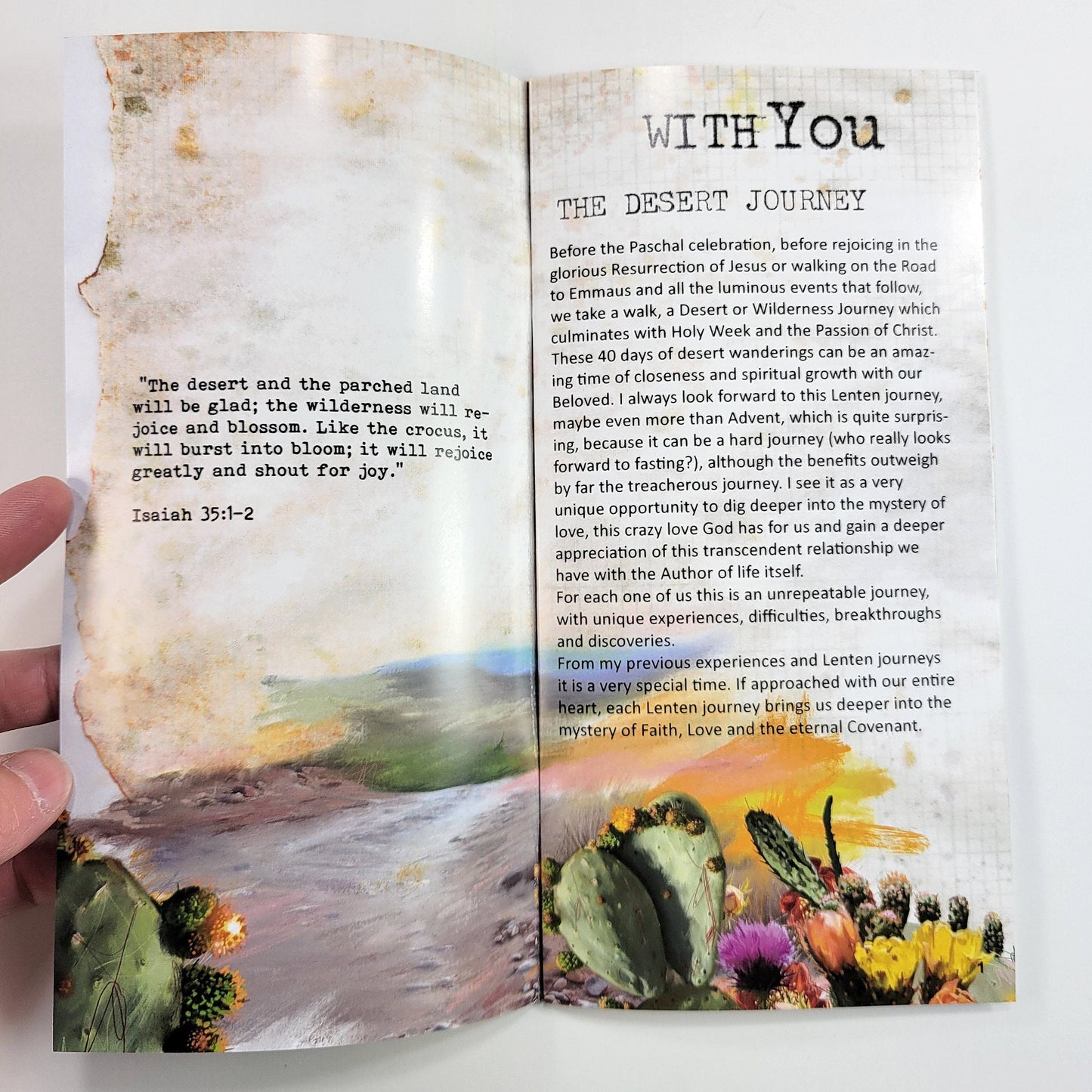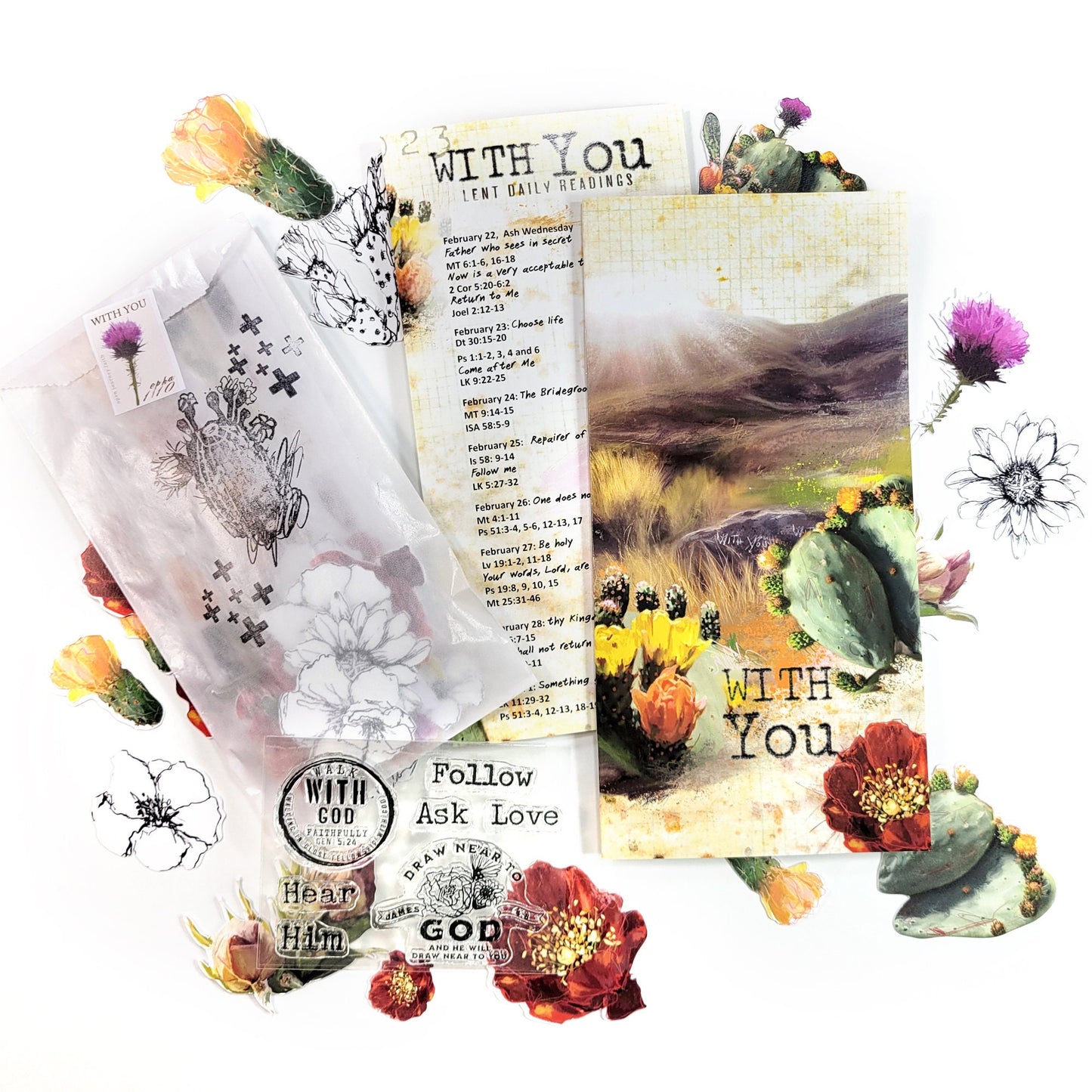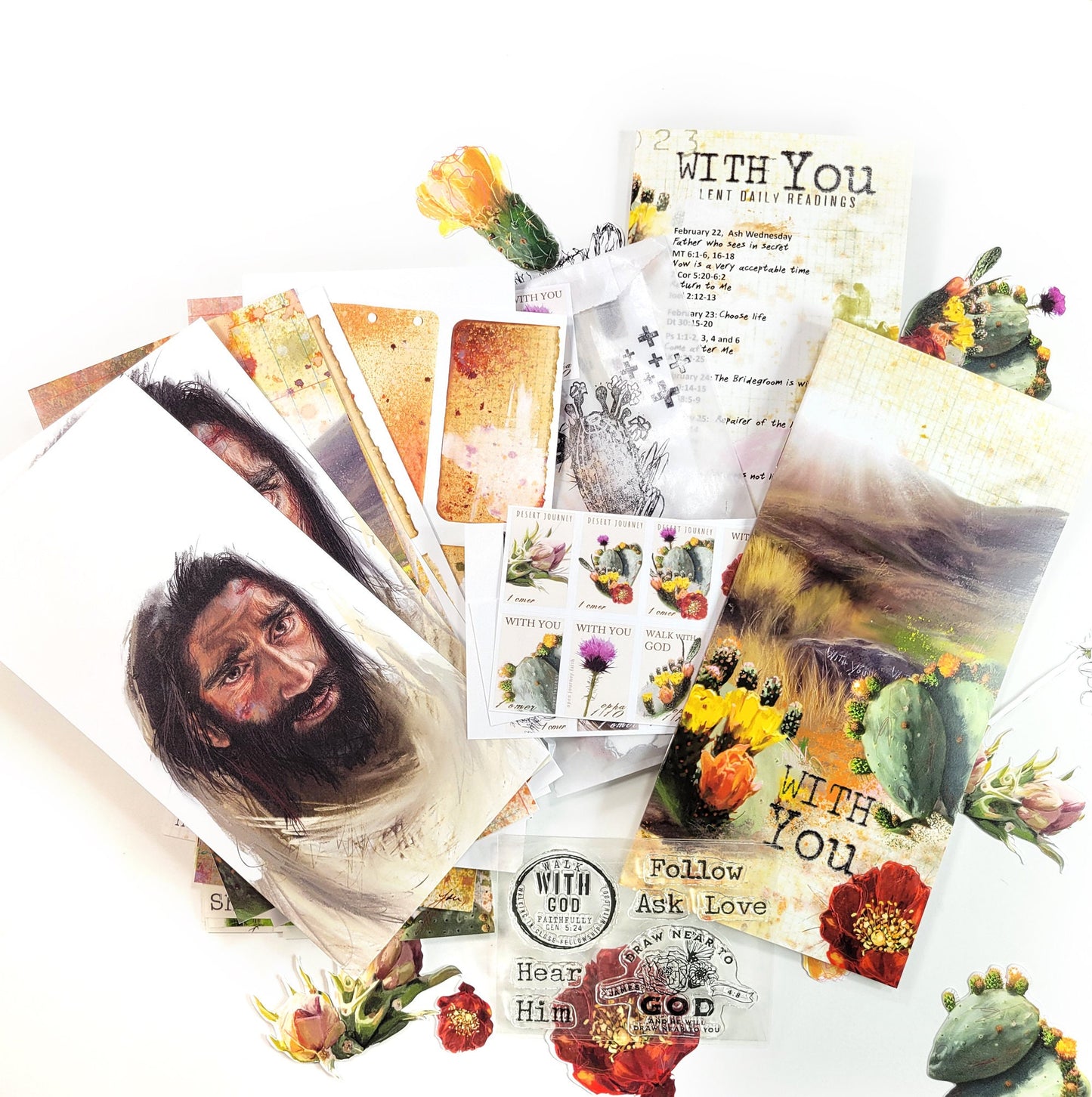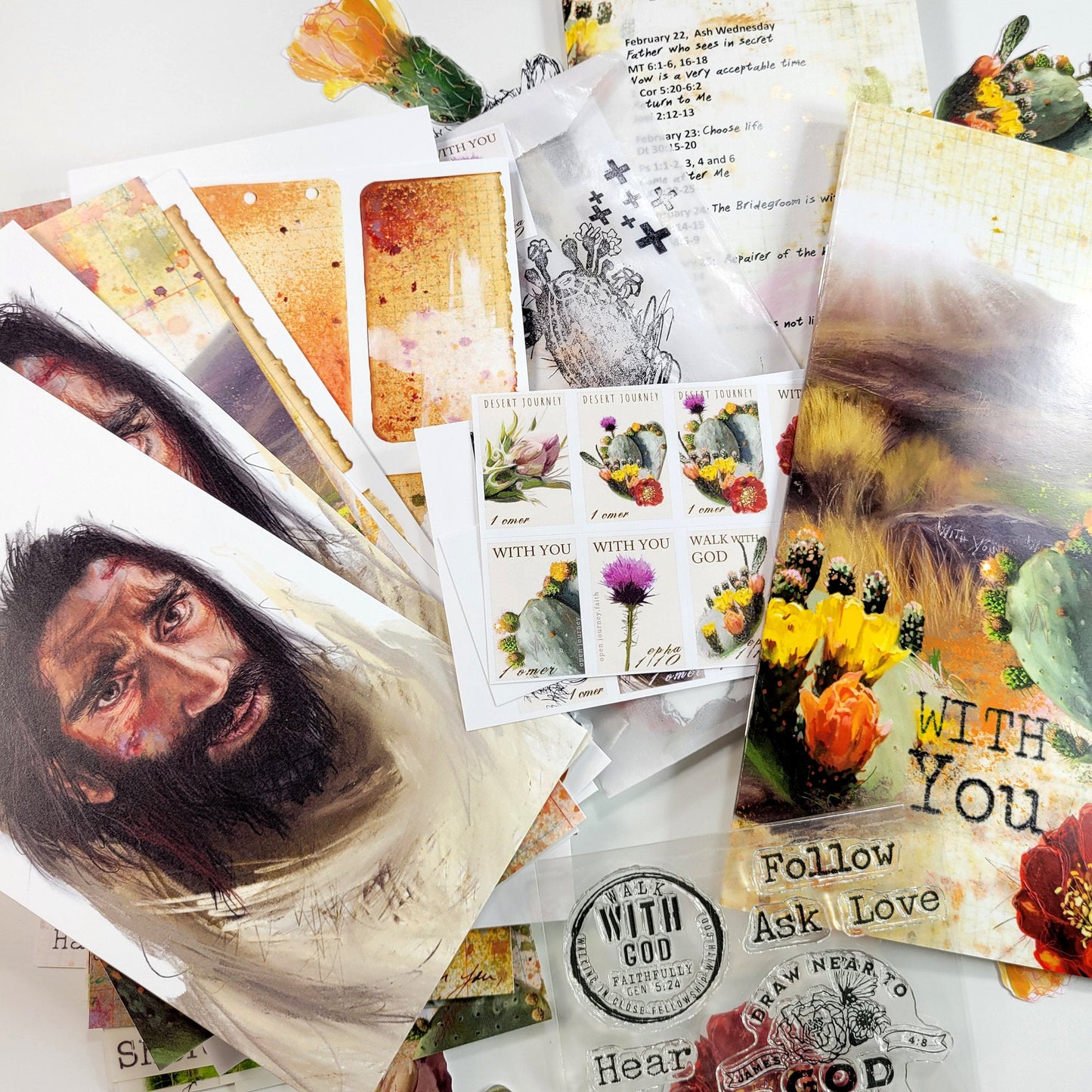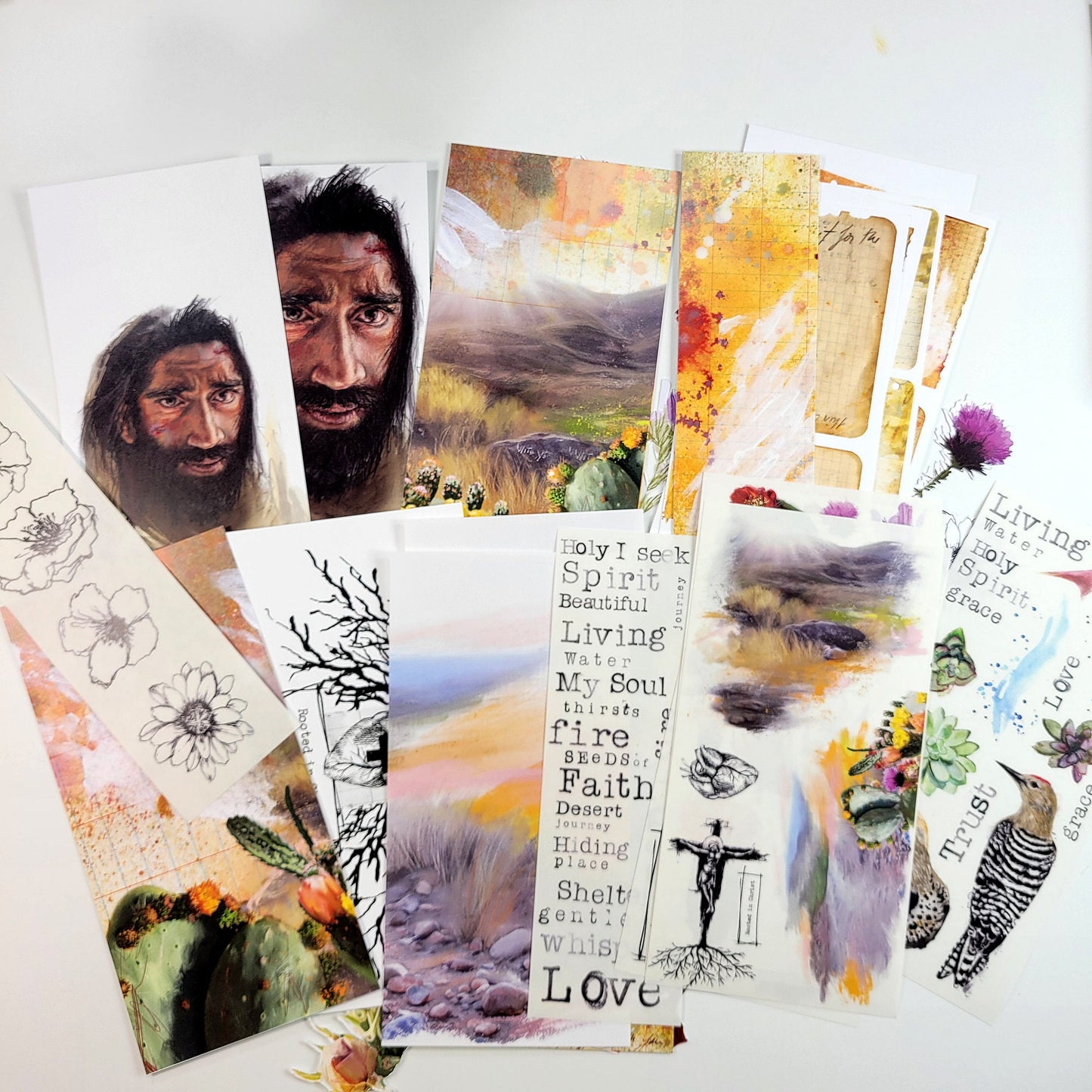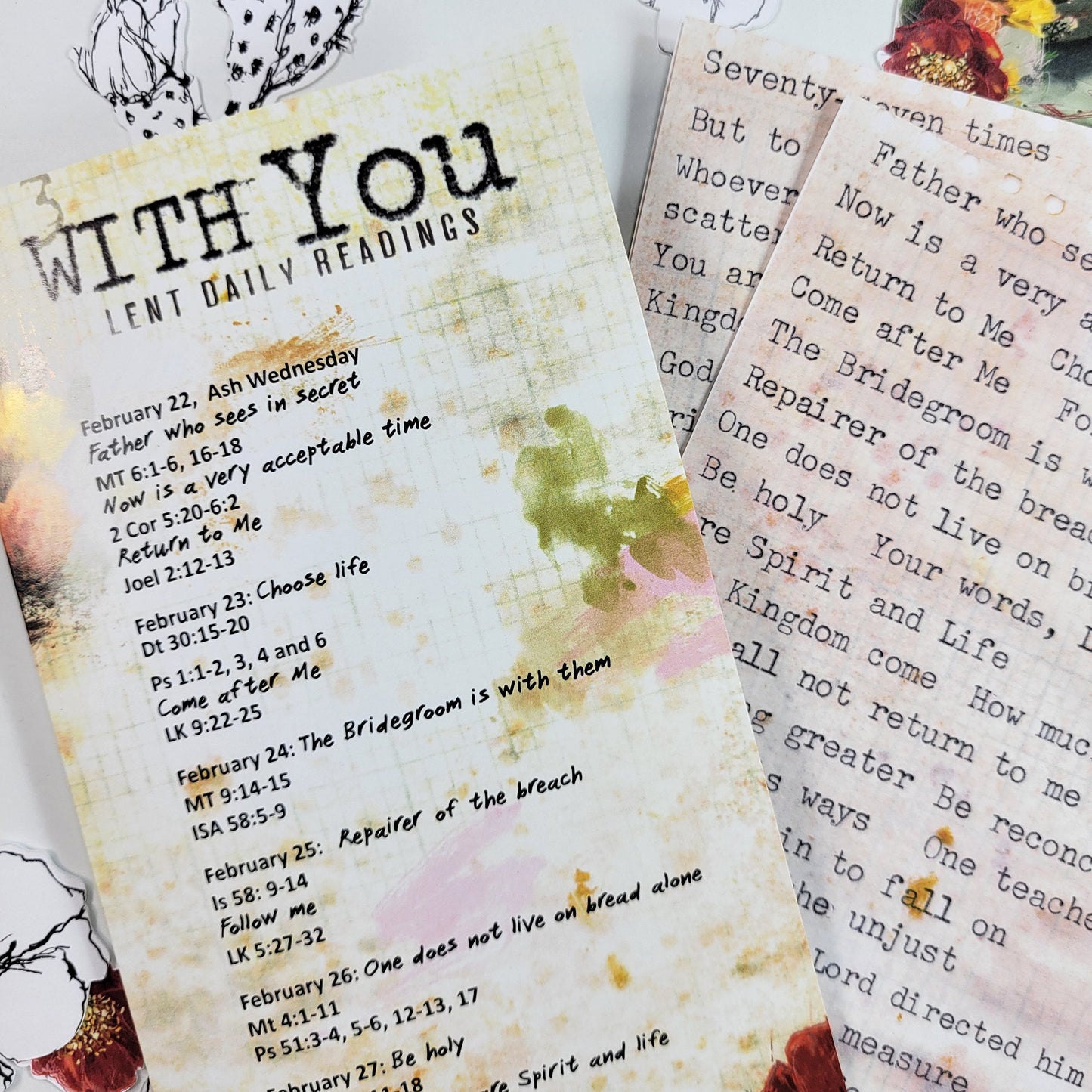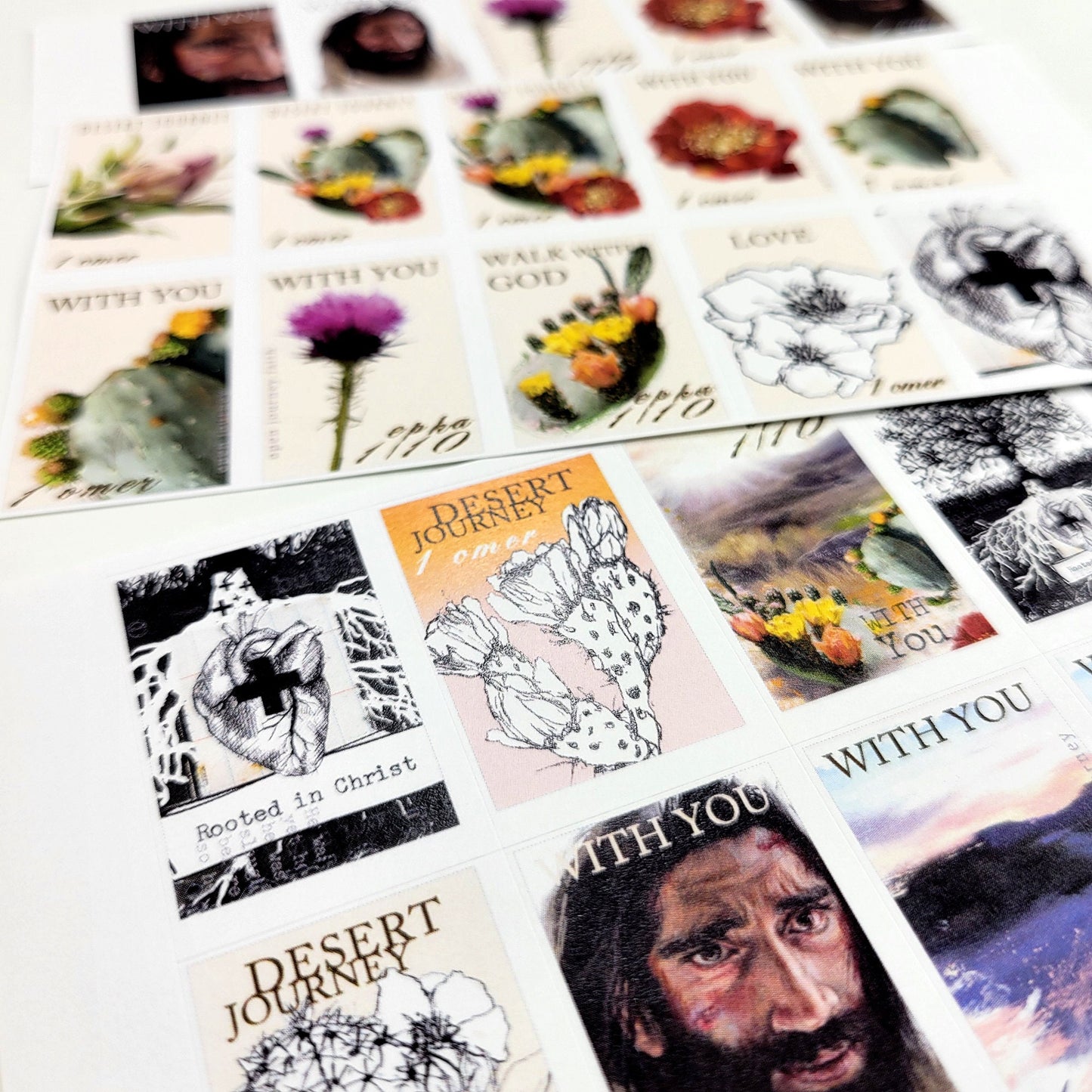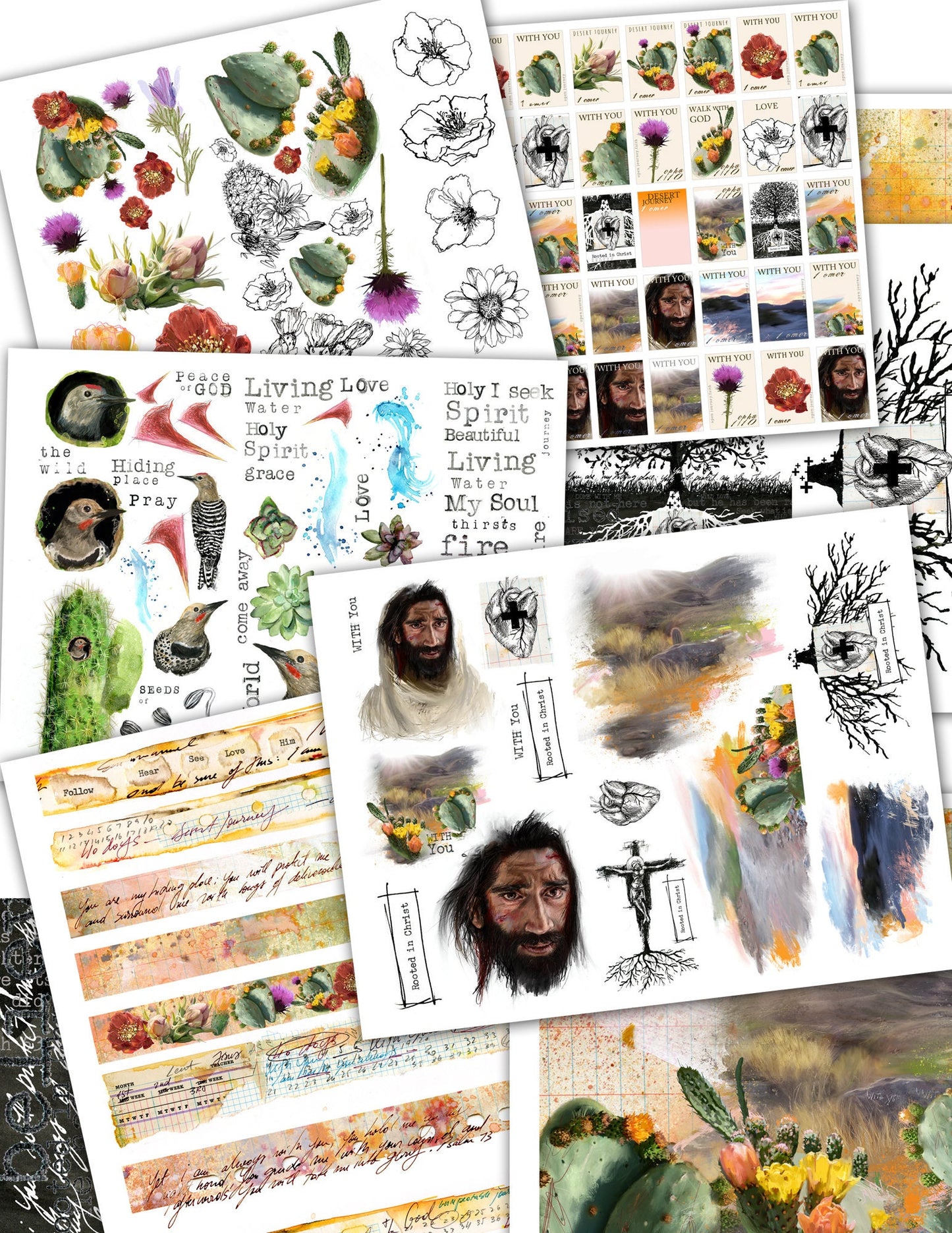 I have never received a Bible study/journa...
I have never received a Bible study/journal kit from Ingrid that I haven't loved! She has a beautiful way of looking at scripture and interpreting it through art, both in words and in pictures. I love every kit and have bought some as gifts for friends as well. Treat yourself to one and you'll be hooked!
This review has no content.
This review has no content.
My first order from Open Journey and am so...
My first order from Open Journey and am so pleased with this fun kit!
This review has no content.
This review has no content.
This review has no content.
This review has no content.